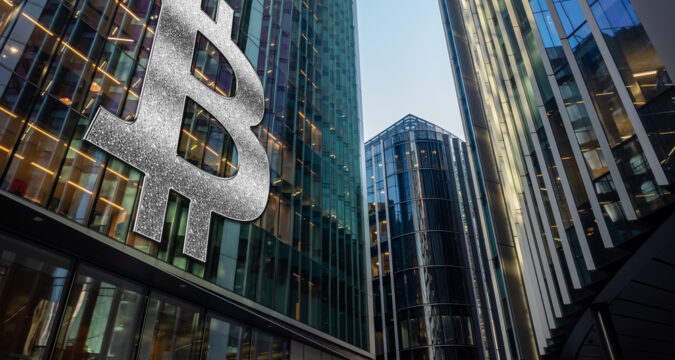 The 4th consecutive Bitcoin ETF in the world is going to be launched in the heart of Latin American nation Brazil. The exchange-traded fund is approved by the Securities and Exchange Commission of Brazil (CVM), according to a recent tweet from the Official account of QR Capital. QR Capital is namely the largest Brazilian cryptocurrency asset management company regulated by the Central Bank of Brazil. The QBTC11 ticker for this ETF is trading at B3 currently. 
B3 is a trillion-dollar worth of stock exchange of Brazil, based in Sao Paolo. The Chicago Mercantile Exchange (CME) CF would be the beacon for QBTC11 pricing and BTC reference rate provisions. This highly competitive crypto-asset benchmark would help investors and stakeholders to determine the daily NAV or Net Asset Value for the ETF.
The 4th Bitcoin ETF Already Valued beyond CA$ 1 Billion in Brazil
There are not many Bitcoin ETF funds available for the benefit of investors at the moment. QR Capital also highlighted this point to get the attention of crypto enthusiasts. It should be noted that Brazil is only the second country in the world to have hosted a Bitcoin ETF. The QBTC11 is the 4th of its kind BTC-based ETF registered and traded on any stock exchange, making B3 the second porter of Bitcoin-tied ETF on a global scale.
Interestingly, the first three Bitcoin ETFs were launched in Canada earlier this year. The first Bitcoin ETF was listed on Toronto Stock Exchange (TSX) under the ticker name BTTC, the second BTC-ETF is trading on TSX under EBIT, while the third Bitcoin ETF is listed as BTCX on America's neighboring nation biggest stock exchange. Despite its recent launch in February this year, the one of its kind Bitcoin ETF has already crossed an evaluation of CA$1 billion AUM. 
Where are American Bitcoin ETFs?
Bitcoin Ventures and monumental investment pools like Tesla, Square Inc., GrayScale, and MicroStrategy are all based in the United States. However, the country is still behind in the BTC-ETF arena. According to estimates, the first successor of Bitcoin ETF would be able to tap into a market potential of $5 trillion. The SEC is somehow coming short on issuing ETF approvals.
Investment giants like VanEck, Wisdom Tree and NYDIG have already submitted their proposals to SEC earlier this year. The SEC commissioner Hester Pierce has come forward to comment on the prolonged time taken by her colleague to move forward with the ETF approvals. SEC thus far has only acknowledged ETF filing by VanEck as it has been added to the Federal Register.