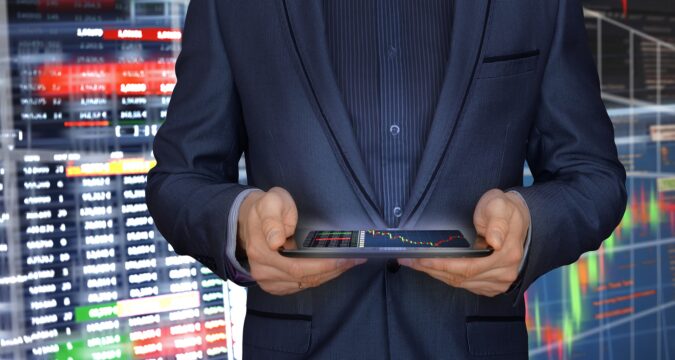 The idea of cryptocurrencies has taken the world by storm for more than a decade now. It has attracted many people from all across the globe to store, use, and trade cryptocurrencies for a reason. It is no longer hard to have some cryptocurrencies with a click of a computer mouse finger touch on your smart device. You can buy your favorite digital currency, such as bitcoin, in several ways like traditional brokers and online exchanges.
If you are a beginner to the world of digital currency, the chances are you do not have much of the idea from where you can get some cryptocurrencies like bitcoin. Here we shall look at some ways or platforms offering you the ease to invest in digital coins. 
Cryptocurrency Exchanges 
It is not uncommon to buy crypto coins from numerous digital currency exchanges against a percentage of the total purchase cost. However, it may be necessary to do your due diligence to end up with the most suitable crypto exchange for your investment. 
Luckily, the World Wide Web has many cryptocurrency exchanges, offering all types of digital currency to traders, investors, and individuals. Some of these include the following:
1. Binance.US 
It is the largest exchange for all digital currencies. You will need to pay a 0.1% fee for every crypto trade with Binance.US. While this US-based crypto exchange offers some discounts, there are withdrawal fees as well. 
2. Coinbase 
Coinbase tends to be an easy option to buy digital currency, especially for US nationals, as t allows them to link their bank accounts. Apart from providing access to the most popular cryptocurrency – bitcoin, Coinbase offers litecoin, ethereum, and other crypto coins. It charges you about 0.5% with a fee on every transaction. 
3. Gemini 
Gemini is another US-based cryptocurrency exchange where you can trade numerous cryptocurrencies. It has a collection of cryptocurrencies to offer, such as litecoin, zcash, ethereum, bitcoin, and bitcoin cash. Depending on the size of each trade, this exchange charges you a transaction fee. You may need to pay an amount ranging from $0.99% to 1.49% of the total order with an additional fee of 0.5% for the same. 
4. Coinmama 
Unlike other crypto trade exchanges, coinmama offers eight different digital currencies, including bitcoin. Purchasing from this exchange platform requires you to make a minimum purchase of about &60 and pay a 5.9% transaction fee with 5% an additional fee for a credit card purchase.
Cryptocurrency Stock Brokers
Apart from crypto trade exchanges, you can also buy and sell bitcoin through cryptocurrency brokers, such as Robinhood. It was the first mainstream investment broker that offers bitcoin for interested traders and investors. Robinhood acts like a stock trading platform, which does not charge any fee for bitcoin trades. eToro is another crypto trading broker site, which includes a unique social platform for buying and selling cryptocurrencies. 
Other Ways to Invest in Cryptocurrencies 
As mentioned earlier, buying or investing in cryptocurrencies has become a straightforward process with the advancement of technology. You do not necessarily need to approach a traditional crypto broker or a trading exchange to buy some digital coins since you can also take advantage of other ways. These include the following:
It is a revolutionary way to buy some crypto coins. Bitcoin ATMs work like general machines used to withdraw money. The only difference is that you can use Bitcoin ATMs to trade bitcoins.
Peer-to-peer Bitcoin Owners
It is also practical to buy cryptocurrencies like bitcoin directly from other owners. Investing in bitcoin this way is much like you shop for different products on Amazon. Some of the best peer-to-peer tools are Bitquick, Bisq, and LocalBitcoins.com. Buying bitcoin from individual owners may involve risks, so make sure to use extreme caution.