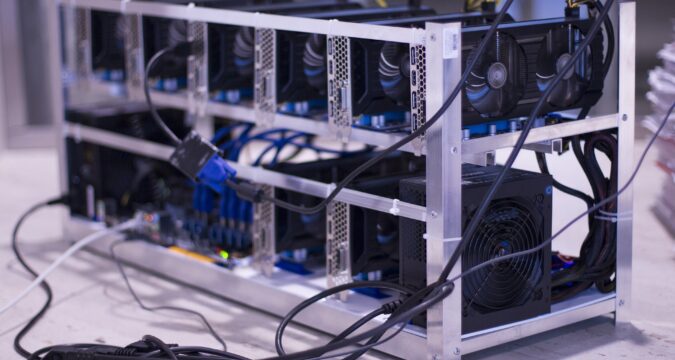 Digihost Technology is a computer software company based in the United States. One of the biggest revenue projects of the company is setting up crypto mining farms. Over the recent months, Bitcoin and other mining rigs have come under considerable pressure from government and private representations for creating a massive carbon footprint and gobbling down limited energy resources like fossil fuels and natural gas. 
However, DGHI pleasantly surprised many stakeholders by revealing that they are one of the world's most energy-efficient and environmentally friendly operations. In a recent press conference, the company claimed that 90% of the energy consumed by the crypto mining farms produces zero carbon emissions. Moreover, the enterprise runs on 50% renewable energy resources.
Bitcoin Miners to Promote Bigger and Better Sustainable Energy Projects
Important stakeholders in cryptocurrency like Jesse Powell from Square Inc. and Cathie Wood from Ark investment have claimed time and again that pairing renewable energy projects with crypto mining farms could make way for a good transition. Technically, having to depend on renewable and self-sustaining energy projects like solar, wind, hydro, and nuclear power could be a great substitute for coal and oil usage.
DGHI has revealed that they generate 43% energy from hydropower projects, 41% from nuclear energy, 6.45% from windmills, and 1.1% from other renewable energy resources. However, the enterprise still has to look to gas for covering up 7%, on coal for 0.2%, and only 0.02% from oil. Michel Amar, CEO of DGHI, claims that they aim to become one hundred percent self-sufficient in terms of energy consumptions that would also save a lot of costs.
More Green Crypto Farms are Opening up in the United States
Marathon is another Bitcoin mining farm operator in the United States that has claimed recently that it has become about 70% carbon-emission free. The company management has big plans to become more and more sustainable and green business model. Other than cryptocurrency farms, data junctions like Google, Apple, YouTube, and Facebook also require to generate a big amount of hash rate for which they depend on traditional energy resources.
However, the early transition of crypto mining farms can be a matter of survival for flagship cryptocurrencies like Ethereum and Bitcoin. A few days ago, China and Iran imposed a nationwide ban on cryptocurrencies due to the increasing pressure on the power grid. The advocates for promoting green energy projects through crypto mining operations are increasing by the hour.