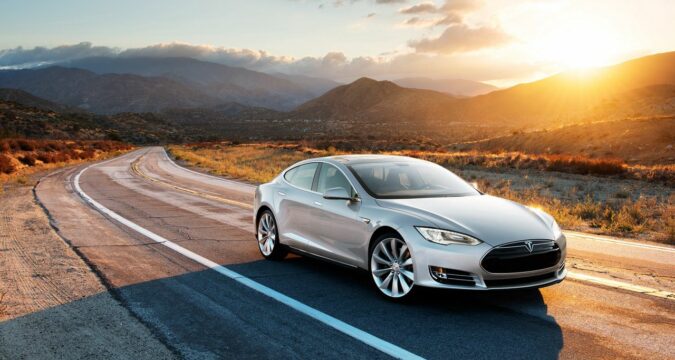 According to the latest reports, Tesla has started delivering its latest electric car "Model S Plaid" to the dealerships and to the customers. Tesla claims that the Model S Plaid is Tesla's high-end version of the electric sedan class.
Tesla gave confirmation of the deliveries during a Livestream event on Thursday, June 10, 2021. The event was hosted live from Tesla's Fremont, California factory, on its test track.
The ceremonies for all products including the Model S Plaid were introduced by Franz von Holzhausen, who is the lead designer at Tesla. Before the event, it was announced that Franz von Holzhausen would be the ceremony master.
In the Livestream, the viewers and enthusiasts saw Franz von Holzhausen walk on the stage with a sledgehammer. After making his way to the stage, Franz von Holzhausen went ahead and introduced the CEO of Tesla, Elon Musk.
The appearance made by Franz von Holzhausen was an act of humor for the viewers. In the last ceremony, it was Franz von Holzhausen who had the sledgehammer with him when the Cybertruck was unveiled. At the unveiling of the Cybertruck, Holzhausen went ahead and hit its side windshield, smashing and breaking it in the process.
As Holzhausen made it to the stage and welcomed Elon Musk, Musk then came to the stage driving the Model S Plaid electric car. Before bringing it to the stage Holzhausen drove the S Plaid all around the test track. As Musk made his way to the stage, all of the fans and enthusiasts of the Tesla car cheered and welcomed Musk.
Before the event, Elon Musk had made claims on several events and appearances about the acceleration of Model S Plaid. Musk had claimed that the Model S Plaid had the ability to accelerate from 0 to 60 miles per hour within 2 seconds.
However, in the event, Musk made another claim stating that the Model S Plaid would easily break the 2-second barrier. He stated that the company has added a lot of technology and power to the vehicle. Therefore, the customer would be getting much more than what they pay for.
In the event, Elon Musk made a few more bold claims about the performance of Model S Plaid. He stated that when customers get their hands on the Model S Plaid, they would have the best experience. He claimed that Model S Plaid would be safer to drive than Volvo and faster than Porsche.
Elon Musk confirmed that they were already producing the Model S Plaids for the customers. He added that they are already set for delivering the first 25 Model S Plaids to the customers. He confirmed that Tesla plans to deliver several hundred Model S Plaids in the coming days.