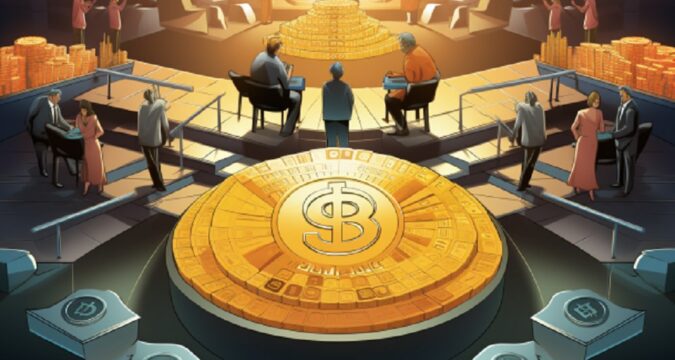 In the wake of rampant scams and fraudulent activities in the crypto industry, the National Australia Bank (NAB) has reportedly set new security measures to protect its citizens from crypto scammers. The bank claimed to have intervened and helped customers to prevent losing up to $300 million in suspicious payments across different cases.
According to the report, for about six months, the NAB has been introducing many security precautions to safeguard investors in the country from falling victim to rapidly increasing criminal activities in the crypto industry. Recently, the giant bank revealed that it has helped save up to $270 million in customer funds involved in suspicious transactions.
Furthermore, the bank said 12% of the cases that led to saving the amount were executed through its newly introduced payment prompts technique. In addition to payment prompts, the bank reportedly used measures like reacting to spoofing and preventing the use of phishing links embedded in unexpected text messages to mitigate investment loss.
In addition, Chris Sheehan, group investigations and fraud officer at NAB, stated that the bank has started blocking some payments that involve cryptos exchanges with high risks to stop scammers from siphoning customers' funds.
Also, Sheeran added that with the aid of payment prompts, users can pause and briefly cross-check a transaction to ensure there is no error before completing the transaction. Although many customers still conduct their transactions; however, about $290,000 in transactions are abandoned every day, according to the report.
NAB AimTo Cut Down Crypto Scams With New Measures
This report showed that customers take the opportunity of the payment prompts to reflect on their transaction choice. Additionally, Sheeran added that while the NAB aims to make banking seamless and digital, it decided to add a warning mechanism to alert customers of potential crimes, thereby mitigating crime rates in the crypto industry.
Meanwhile, NAB stated half of the reported transaction crimes are associated with digital currencies, referencing the recent data from the Australian Financial Crimes Exchange (AFCE). And to curb the rapid increase in crypto-related scams, the bank aims to stop all transactions involving high-volatility exchanges.
Furthermore, the AFCE data revealed that about $221 million were lost to crypto-related scams orchestrated by organized international crime groups in 2023. Sheehan said many stolen funds were swiftly sent to foreign locations via crypto technology.
In addition, NAB has been working with several telecommunication service providers to fight against spoofing (criminally infiltrating text messages and phone numbers for crime purposes). Between January and May, NAB cut down spoofing scam rates by 29% with the aid of its partnerships, as reportedly.
The bank hinted to its customers that if they suspect any scam, they should contact its crime department or reach out to the Scamwatch agency. It also added that the Australian government website has adequate information on identifying and preventing scams. Also, Sheeran urged Australians to keep watch, stay curious, and learn about the latest scams mechanism.
Australia Continues To Scrutinize Crypto Industry
Meanwhile, the Australian government continues to mount scrutiny on the cryptocurrency industry. The first scenario occurred in May when local banks blocked the Binance exchange's access to fiat currency, forcing the exchange to stop accepting deposits and withdrawal orders in Australian dollars.
In addition, the Commonwealth Bank of Australia recently revealed its plans to stop some specific payments to crypto platforms or delay the transaction for a day to ensure customers' funds are safe. It also aimed to reduce transaction limits to crypto exchanges to about 10,000 AUD ($6,700) monthly.
However, Blockchain Australia, which represents the digital asset and blockchain industry in the country, reportedly reacted to the continuous stringent scrutiny levied on the crypto industry. The association introduced a new solution tagged 'head-on by using real data' to solve scams and fraudulent activities in the industry.
Furthermore, the commission revealed that it recently launched an educational program aimed at exposing consumers to the meaning and benefits of cryptocurrency and how to identify and prevent scams in the industry.