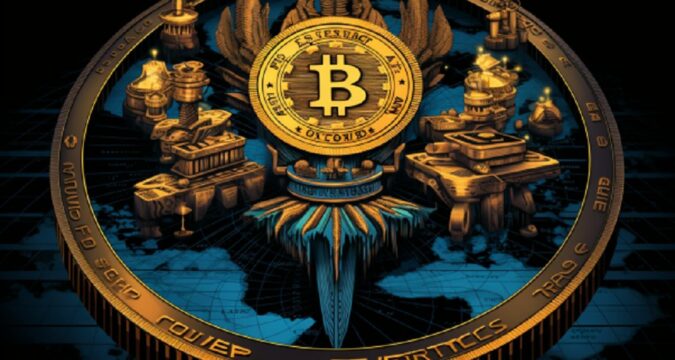 New fair value accounting rules given by the Financial Accounting Standards Board (FASB) will be "hugely positive" for corporate Bitcoin adoption, says Sazmining President and COO Kent Halliburton.
Halliburton said the rules will remove barriers in diversifying treasury holdings into the digital asset, thus encouraging corporate participation.
The FASB issued the rules early this month allowing companies to report their crypto holdings at fair market value. Although the rules are to be active by 2025, businesses can apply them early.
"Michael Saylor held a symposium for corporate leaders looking to add bitcoin to their balance sheet in 2021," Halliburton told The Block in a recent interview.
"That so many showed up is a testament to corporate interest. But it was clear from the symposium that the accounting rules for bitcoin were prohibitive for adoption," he added. 
He believes that the new rules will favor corporate Bitcoin adoption because it allows corporations to reflect Bitcoin's upward and downward price movements, which will show Bitcoin's positive price movements that display its strength.
This gives corporations the same incentives as individuals to hold Bitcoin, Halliburton said. "I see corporations diversifying a portion of their treasury holdings into bitcoin from dollars as a result in the same way individuals are doing so," he said.
Corporations Will FOMO Into Bitcoin
There's a widely held belief that corporations have largely stayed away from Bitcoin over the years because of the volatility that accompanies it.
However with the new rules, Halliburton believes that corporations will also rush into Bitcoin once they see signs of a bull run going forward.
"Corporations also feel fear of missing out and if they start to believe that a bull run is around the corner, I can see more aggressive corporations acquiring bitcoin ahead of the rules activating in 2025," he said.
The downside of the rule however is that it does not allow accounting for non-fungible tokens (NFTs), wrapped tokens, and stablecoins. Hallibutron believes that the exemption of these categories is because they do not pass the test of being commodities as Bitcoin has.
Microstrategy Backs Rules
Microstrategy is one of the biggest companies holding Bitcoin, and remains a strong proponent of the asset. Interestingly, the company also pushed for the new rules, and their approval is a big achievement to the company.
"While the current model offers a distorted picture of an entity's crypto asset holdings that may confuse investors unfamiliar with the accounting standard it reflects, fair value accounting provides investors with the ability to make clear 'return on investment' calculations, thereby providing the basis for economic reality-driven investment decisions," the company wrote in May.
It'll be interesting to see how the new rules affect the adoption of Bitcoin by corporations in the coming months and years as the new rules are applied.