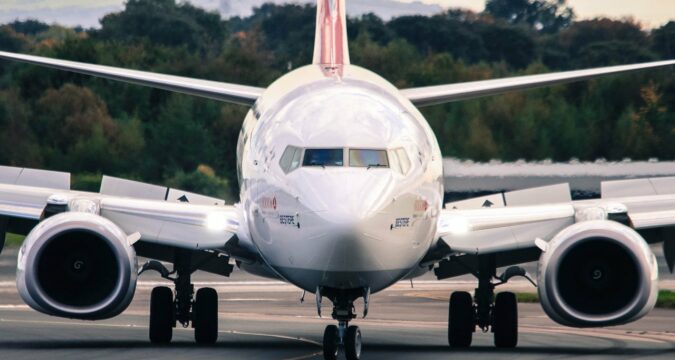 As per the latest report, one of the largest aircraft manufacturers, Boeing has issued another scary statement for the passengers and airline companies. Boeing has recently made an announcement regarding the 737 Max aircraft stating that the planes have a new problem.
The company has announced that this time, the issue they are reporting is with the electrical systems of the 737 Max aircraft.
As a result, Boeing has gotten in touch with 16 of its customers that have acquired the 737 Max airplanes from Boeing. It has advised all 16 companies that they must address these electrical issues before performing any more operations with these planes.
In the statement, the company asked all 16 of the companies to ensure that they perform necessary checks on a certain group of 737 Max airplanes. The inspection teams of the planes need to ensure that the certain components of the electrical system in the planes are grounded enough.
Boeing administration has confirmed that they are doing whatever they can in order to address this problem. They are doing whatever is in their power to address the problem and find a solution for it. The company has also revealed that at present, it is working with the Federal Aviation Administration of the United States to bring the situation under control.
It has been a while since Boeing has been experiencing a really bad time with respect to its business and airplane manufacture. From March 2019 until November 2020, almost all 737 Max planes were grounded all over the world. This was something that was advised by Boeing to all companies acquiring the particular plans.
The major reason behind the grounding of the planes was the two fatal crashes that resulted in 346 casualties. Since then, the Federal Aviation Authority has approved Boeing that it has fixed the safety system's malfunctioning, which previously, were the reason for the plane crashes.
Although the majority of the countries then let Boeing's 737 Max planes fly commercially again, China is yet to approve the company. As per reports, China still hasn't been convinced by Boeing after going through several checks and assessments.
For the initial grounding, Boeing had to incur a loss of more than $20 billion and now the company is set to take another big hit.
Although Boeing has revealed that there are 16 companies with 737 Max planes with faulty electrical systems, yet it has not named exactly which companies it was talking about.
The company hasn't even provided the figure around the number of planes that have faulty electrical systems installed in them.
As the pandemic is now dying down, the travel bans are also getting lifted and now, the airline companies are eager to bring the grounded planes back into commission. However, the situation from Boeing's end is just getting worse with new faults being found month after month.