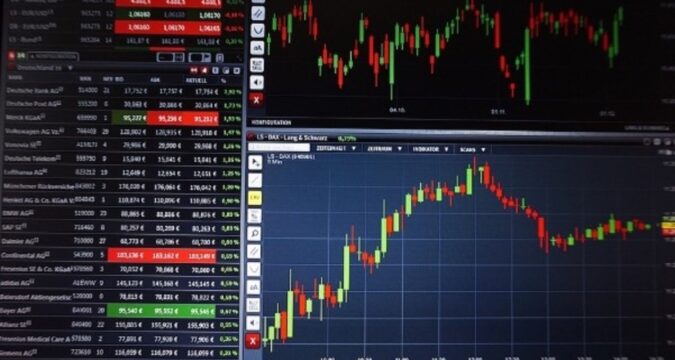 Nova Scotia's financial watchdog sent a warning notice to the forex platform citing the lack of a proper operating license in that province. NSSC further remarked that the UK's top financial watchdog had also clarified that the company doesn't have any regulatory clearance in the UK.
The company had earlier claimed to have a regulatory operating license from the UK. Also, NSSC referenced a report from one of its citizens that was scammed as he was denied access to his funds after making profits from executing some trades on the platform. 
Instead of allowing him to withdraw his earnings, he was mandated to add funds to make more profits. The financial watchdog also revealed that it had received complaints from several other traders who accused Standford FX of defrauding their funds.
In his response to the matter, a top executive of the commission opined that "the internet is like a two-edged sword; you can use it to your advantage, or they can use it against you if you're not careful enough. He suggested that potential traders shouldn't rely on the license registration certificate of a company alone. They must endeavor to perform their research using their favorite search engines."He further said that "when they search, their focus should be on reviews from other investors, warnings and every other detail no matter how minute."
OSC Warns Poloniex
The Ontario Securities Commission recently warned Poloniex, citing a breach of regulatory policies. In a published document, OSC alleged that Poloniex's asset offerings fall under the category of "securities and derivatives" even though the exchange is not portrayed as such.
Nevertheless, Nova Scotia's regulatory body reiterates that it is mandatory for any company selling securities, derivatives, or investments must obtain a license before commencing their operations.
Hong Kong's SFC Suspends Former Emperor Securities Top Executive
Cheung man Chit, a former top-level executive of emperor securities limited, has been suspended by Hong Kong's top financial watchdog for trade misconduct. He was alleged to place a trade for a client using the company's trading account.
The FSF stated in an announcement that Chit would serve a 2-year suspension for his role in the misconduct. Chit used his bank account to transfer about $3.3m client funds for trades without supplying the accurate information into his employer's forms for funds transfers.
Chit's prejudice prevented his employers and client from enjoying the privileges that are supposed to accrue to each party. The FSF further added that "Chit also failed to perform his role of inadequate monitoring and supervision of clients' trades."
Brokereo Becomes The Official CFD Partner 
In other forex news, the multi-asset online brokerage platform, Brokereo, has been unveiled as the official partner of Europe's premier basketball competition. The brokerage will use the opportunity to expand its audience base in Europe. 
Despite being a relatively new brokerage, the recent rising interest in forex and crypto trading has caused the firm's popularity to soar sharply. Since this year, top financial companies have been seeking collaboration with various sports teams to increase their user base.