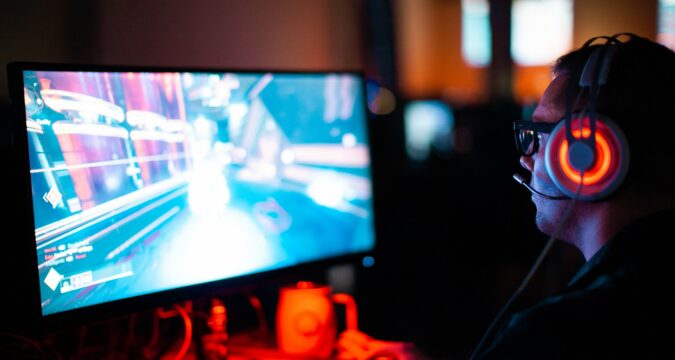 OKX wallet has integrated with play-to-earn Web3 mobile shooting game powered by Polygon, Matr1x. The leading crypto company announced the integration in a press release on Monday 14 August.
Going forward, OKX Wallet users can access Matr1x Fire, a multi-player shooting battle game with a cyperpunk setting, via web extension.
Not just this, Matr1x Fire players who participate in shooting battles will have the chance to win NFTs, PFPs and other digital assets, as well as create their own NFTs.
OKX Wallet is a universal wallet available on web, mobile, and as a browser extension. Through it, users can access 3,000+ cryptocurrencies, 60+ networks, thousands of DApps, and a one-stop decentralized NFT Marketplace.
The wallet has undergone lots of developments lately, adding new features to improve user experience. OKX recently announced its Free Gas Campaign to celebrate the introduction of its account abstraction-powered Smart Account feature.
The feature "allows users of Smart Account to enjoy gas-free transactions and contract interactions on seven blockchains, including Ethereum, Polygon, Arbitrum, Optimism, BNB Chain, Avalanche and OKT Chain."
OKX also recently launched a global brand campaign named, The System Needs a Rewrite, which "advocates for a new paradigm led by Web3 self-managed technology to replace existing centralized systems."
Users of OKX wallet can also access Matr1x Fire via OKX Wallet's Discover portal. The portal which can be accessed via the Discover section on OKX Wallet on web and mobile, and has over 10,000 dApps, DEXs, blockchain games, NFTs and supplementary tools.
Through it also, OKX Wallet users can buy, sell and list Matr1x NFTs and PFPs via the OKX NFT Marketplace.
NFT Giveaway
To celebrate the addition of this new feature to OKX wallet, the company has launched a giveaway in which users can win one of the 15 advanced 'Battle Passes,' which are needed to access the Alpha testing phase of Matr1x Fire's upcoming 'Mission Frontier.'
Users only have to complete the tasks to qualify for the lottery to qualify, and winners will receive the Advanced BattlePass via MATR1X airdrop at the end of the event, each of which is valued at 200 USDT. There's also the Basic BattlePass which users can claim for free without limits.
OKX's Expansion
OKX is the second largest crypto exchange by trading volume. The exchange has been on an expansion mission by registering in different jurisdictions and engaging with different partners, especially in the area of sports.
It has partnered with a number of the world's top sports brands and athletes, including: English Premier League champions Manchester City F.C., McLaren Formula 1, The Tribeca Festival, Olympian Scotty James, and F1 driver Daniel Ricciardo. It was recently named the official sleeve partner of Manchester United football club.