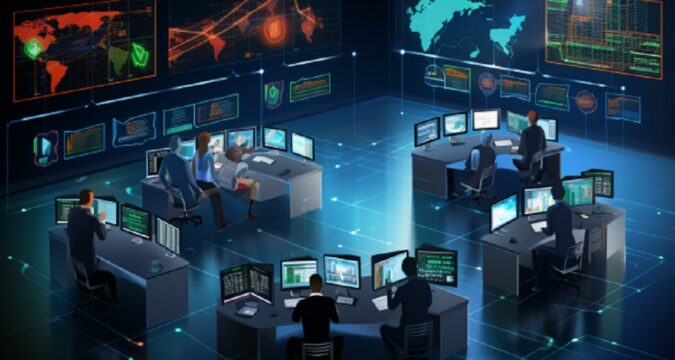 In an unexpected turn of events, struggling bitcoin lender Voyager Digital has transferred a sizable amount of digital assets to Coinbase Exchange, igniting talk of a potential selloff plan. The report says the decision was made while Voyager struggled with its finances and attempted to restructure its business.
There were significant amounts of transferred tokens, including 4.9 million Voyager Tokens (VGX) worth $2.1 million, 221,000 Chainlink (LINK) tokens worth $1.5 million, 270 billion Shiba Inu (SHIB) tokens worth $3.2 million, and 3,050 Ethereum (ETH) tokens worth $3 million.
Notably, the transfer that came alongside SHIB also includes 1,500 ETH ($2.77 million), and an extra 250 billion SHIB tokens, or roughly $2.7 million. In light of its continued financial instability, Voyager Digital's action raises concerns about its objectives.
In February 2023, the business garnered media attention after transferring roughly $10 million of digital assets to several cryptocurrency exchanges, including Binance U.S., Kraken, and Coinbase, in a single day. Market watchers are beginning to suspect that the current transfer, which involves almost 350 billion SHIB tokens in three months, maybe a pattern of asset unloading.
As of press time, investors have not been directly affected negatively by the revelation of Voyager Digital's actions. Godfrey Benjamin, one of the analysts with CoinGape, explained that although there has not been a visible way the market has reacted to this trend, it is important to keep the larger context of the cryptocurrency market in mind.
It was also gathered that the value of Shiba Inu tokens has unexpectedly increased by almost 6% over the past 24 hours, hitting $0.0000108 the time of writing – showing that SHIB is still able to withstand market swings.
Shibarium's Layer-2 Scaling Solution Launch May Benefit SHIB, Experts Claim
Godfrey Benjamin, while explaining the circumstances surrounding Voyager Digital's transfer, added that the market mention another element that might be reducing the immediate impact of Voyager Digital's moves. Shibarium, a Layer-2 scaling solution developed by Shiba Inu, which is slated to debut later this month has been linked.
Benjamin believed this launch's excitement would positively affect SHIB's value, possibly overshadowing the news of a Voyager Digital transfer. Meanwhile, a popular cryptocurrency influencer with the Twitter handle "Wu Blockchain" took to his Twitter handle to call Voyager Digital "bankrupt" after officially announcing the transfer to Coinbase.
Wu revealed that the company currently has cryptocurrency worth $81.63 million in its wallet address. Another reports from U.Today has said that Voyager SHIB holdings currently stands at 2,060,881,606,627, representing 8.9% of Shiba Inu total holdings, and the fourth largest volume of SHIB asset ever held.
Meanwhile, investors have not yet been shaken by the decision. Still, given the wider context of the cryptocurrency world and the impending introduction of Shiba Inu's Shibarium, the market's reaction may take time to develop.