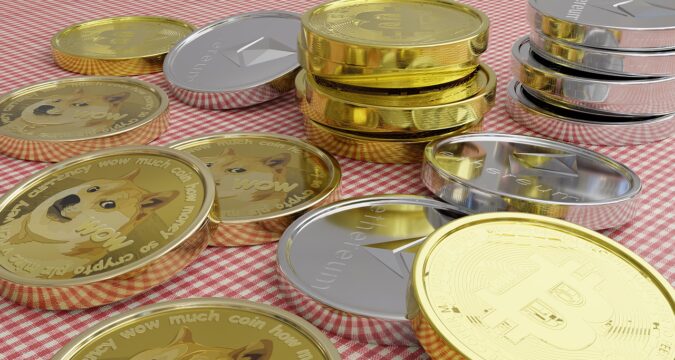 The trading price of Dogecoin (DOGE) is expected to explode with the strong input from the bulls. The data shows that the activity of the bulls has started rising on the Dogecoin blockchain.
Dogecoin Price to Rise Significantly
The recent events are turning out to be very promising for Dogecoin. According to analysts, Dogecoin may be getting ready for a great hike in the upcoming days.
The number of active addresses is rising on Dogecoin at a significant rate. However, the increase in the daily active addresses started to rise from May 2022. In the month of May alone, the number of daily active addresses rose by 265% for Dogecoin.
Even to this day, the number keeps rising and more addresses are engaging with Dogecoin, which is a good signal for DOGE investors.
Growing Interest in Dogecoin
After May of 2021, the interest in the cryptocurrency community started to rise in Dogecoin. The analysts are comparing the recent activities on Dogecoin to the trend that was recorded between April and September of 2021. It was a golden time for Dogecoin when its price continued rising and also hit an all-time high.
Dogecoin's Performance in the Past Week
The past week's data analysis of Dogecoin active addresses shows that 25% growth was recorded in the active addresses for the meme coin. The analysis data shows that the trading price of Dogecoin has found its support at $0.068 per DOGE.
For now, this is a key level for Dogecoin as the number of interest investors is growing in the meme coin. The report shows that 44 billion DOGE have been purchased by 78,250 addresses.
Even now, $0.068 stands as the key psychological level for the digital asset. If DOGE is able to sustain the pressure from the bears, then the trading value of DOGE may rise to $0.080. As the price of DOGE is very low, its resistance levels have not been defined.
Investors Hope Musk may Help DOGE
Investors are hoping that Elon Musk may help boost the trading price of Dogecoin. On numerous occasions, Elon Musk has stated that he has many plans for Dogecoin, and he will continue supporting it.
So far, Elon Musk has announced that Dogecoin is accepted on Tesla's online store for buying particular merchandise. He also announced that the followers of SpaceX will be able to buy its merchandise using Dogecoin.
Given the recent growth rate of the active addresses, it is expected that the trading price of Dogecoin may surge to $0.85. It is expected that if the trading price of DOGE hits $0.85, then its resistance levels may get defined.