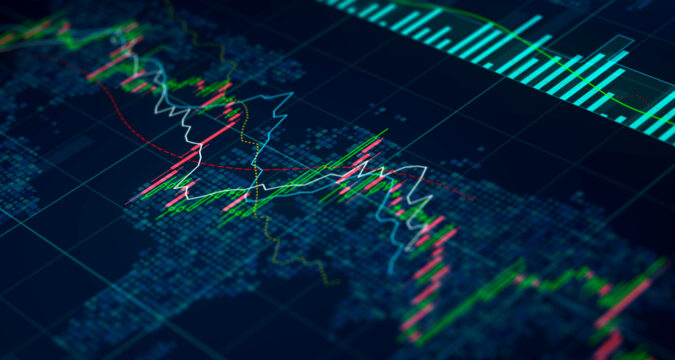 Palantir's share prices have experienced a more than a 14% drop in the stock trading session that took place on Tuesday. The software company experienced the dip after sharing its earnings and reporting losses that were broader than expectations.
Palantir's 14% Share Price Drop
Palantir recently shared its earnings report for the completed quarter, which has apparently brought a pull in its share prices.
It is quite surprising Palantir has experienced the dip despite sharing revenues that were higher than expectations.
However, as Palantir shared its stronger-than-expected earnings, its shares still ended up experiencing a 14% dip.
Earnings Reported by Palantir
Palantir officials reported that in the recent quarter, the loss they have recorded is 1 cent per share. However, the estimation that the analysts had made for earnings was 3 cents per share.
The revenue Palantir generated for the recent quarter was worth $473 million. The revenue the Refinitiv analysts had predicted for the particular quarter was $471.3 million.
Detailed Information Surrounding Earnings
Palantir has reported that compared to the same quarter from the past year, its revenue has grown by 26%.
Palantir has also revealed that it has recorded a substantial growth in its commercial revenue. The software company has revealed that compared to the same quarter the past year, its commercial revenue has surged by 46%.
Over the years, Palantir's operational expansion has been vast. The software company has even worked with the government which has increased its credibility tremendously.
According to Palantir, its customer count in the commercial sector has more than doubled. The firm has revealed that its customer count belonging to the commercial segment has surged by 250%.
A year back, Palantir's commercial customer count was 34, which has gone on to rise up to 119.
David Glazer's Comments
David Glazer, the chief financial officer (CFO) at Palantir talked about not being able to meet its earnings estimations.
Glazer confirmed that the reason behind not being able to meet their earnings estimations was due to the decline they recorded in marketable securities and investments.
As for the commercial growth, they are glad that it has been widespread.
Even Alexander Karp, the chief executive officer at Palantir talked about not being able to meet their earnings estimations. However, he has talked about the future of their commercial growth.
Karp revealed that they are confident that their business will grow significantly in near future. The most crucial part of their business's growth is yet to come.
Guidance for Third Quarter
Palantir has also posted its revenue guidance for the third quarter as well as for the rest of the year.
The executives have posted that in the third quarter, they are aiming to achieve revenue from $474 million to $475 million.
For the rest of the year, Palantir has predicted that its expected revenue would range from $1.9 billion to $1.902 billion.