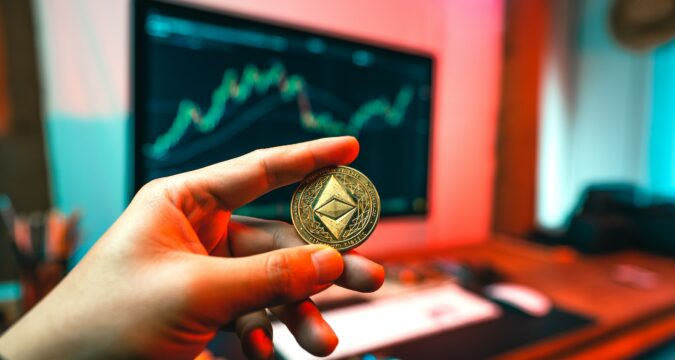 As part of its expansion strategy, Pancakeswap, a leading decentralized crypto exchange, is launching on Arbitrum One. A Layer 2 scaling network based on Ethereum, Arbitrum One is the official mainnet of the Arbitrum crypto ecosystem.
Through the ecosystem, you can access many aspects of crypto and blockchain, including decentralized applications (Dapps), Decentralized Finance (DeFi). Non-fungible tokens (NFTs), exchanges, and more.
Arbitrum powers the entire ecosystem and processes transactions on the Arbitrum Virtual Machine (AVM), which is an extension of Ethereum Virtual Machine (EVM).
Being a scaling network, Arbitrum One will help users with lower gas fees and faster transactions by first processing transactions on its network before summarizing them on the main Ethereum blockchain.
The launch will be in phases, with Pancakeswap first enabling the swap and liquidity provisioning features available on Arbitrum One. After this, the decentralized exchange will enable its farm feature to Arbitrum One in the coming weeks.
The farm feature will allow users to stake their liquidity provider (LP) tokens and earn PancakeSwap's native CAKE token while keeping a position in their LP tokens. Finally, PancakeSwap will also deploy its initial farm offering or IFO platform to Arbitrum One in the coming weeks, which gives early access to new tokens.
Pancakeswap's expansion
Pancakeswap has been on an expansion mission lately. Just a few days ago, the leading decentralized trading platform launched on Polygon zkEVM, a move that is expected to bring new trading and liquidity provisioning features to Pancakeswap.
It also launched earlier in April on ZkSync Era, another Ethereum Layer 2 network, as well as Aptos, an innovative public blockchain (proof of stake) developed by former Facebook employees.
On Arbitrum One, the goal is for Pancakeswap to become more capital efficient, according to a spokesperson for the DeFi protocol.
"The capital multiplier is due to our v3 upgrade," they said. "v3 enables liquidity providers to focus their assets on specific price ranges, allowing their capital to be more efficient. Specifically, the capital efficiency gains can be up to 4000x compared to v2 for liquidity providers."
About Pancakeswap
Pancakeswap was launched in 2020 on the Binance Smart Chain as the first decentralized exchange (DEX) on the network. It grew fast to compete with bigger and older Ethereum-based DEXs like Uniswap, because of the low fees and faster transactions facilitated by Binance Smart Chain.
Today, Pancakewsap is the second largest DEX, and the number one on Binance Smart Chain (BSC), with more than 1.5 million unique users. With its rapid expansion, Pancakeswap is getting ready to become more popular as a leading DEX.
The expansion to different networks further gives it capabilities it lacked when it was only available on BSC, making it more attractive to users than ever.