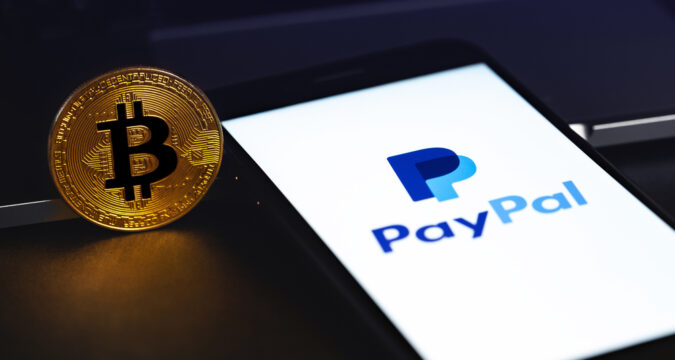 PayPal Holding declared its plan to enable crypto withdrawals to third-party transaction app last week.
Keep in mind that PayPal has indulged in the crypto market since October 2020. Although you can engage in crypto activities using a PayPal wallet, the firm prohibits users from moving virtual objects outside its platform. That is according to news declared at the 2021 CoinDesk Consensus conference. During the meeting, Jose Fernandez da Ponte, the firm's blockchain leader, told Jeff John Roberts, the moderator, that PayPal was formulating a cryptocurrency withdrawal function.
That will offer flexibility to clients who can use PayPal to buy cryptocurrencies but can't move their digital coins using third-party wallets.
That will allow crypto enthusiasts to send digital coins to other Apps using PayPal wallet.
Da Ponte stated that their customers would be free to choose their preferred payment option. The official declared the need for convenience for users who deposited their crypto into PayPal wallets. Users should transfer their cryptocurrencies to their desired destination.
Typically, PayPal upgrades its platform after about two months. Keep in mind that the company did not disclose the withdrawal function launch date.
With that, nothing clears the rumors that the firm plans to launch its digital coin. On the subject, da Ponte said that it's early for that, and it's not the company's primary focus.
As much as no one has clear info on when PayPal will launch the upgrade, the speculations will continue to hover in the crypto market.
Moderator Roberts, Decrypt news platform's director, said that PayPal firm vice president met with multiple bankers across the globe, indicating interests in CBDCs. When questioned on that, da Ponte affirmed that central banks issuing their tokens makes sense. He further termed the debate of stablecoins vs. CBDCs as fake. Ponte said that the two co-exists.
What do you think about PayPal adding the crypto withdrawal feature? Will it give crypto enthusiasts flexibility and convenience. Keep in mind that PayPal has had success from crypto activities, according to the company's Q1 2021 reports. You can comment on anything related to the above subject in the comment section.