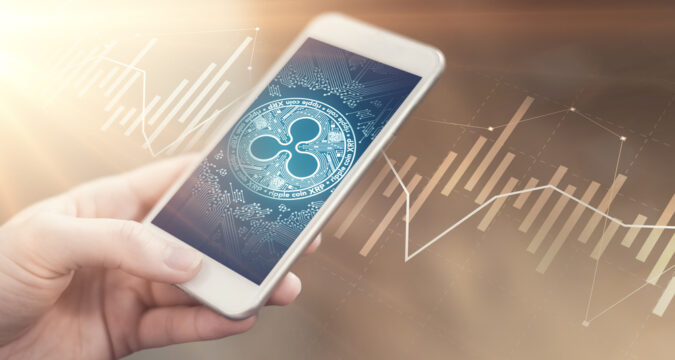 Traders and investors anticipate a breakout with a target price of $6 for XRP. A popular cryptocurrency analyst CoinsKid, through his official Twitter handle, predicts that XRP will have a substantial upsurge and surpass its previous all-time high.
It was gathered that the $1.60 – $1.80 Fibonacci extension acts as the minimum anticipated objective for XRP's probable breakout. This threshold suggests that a significant price hike is likely to occur. According to CoinsKid's analysis, XRP could hit this goal and shoot above it, indicating a very positive trajectory for the digital currency.
According to the available Technical Analysis (TA) from Finbold, XRP shows a breakout pattern from a widening falling wedge. A bullish signal pattern is currently suggesting that the cryptocurrency's price may be about to take a strong upward turn. If this breakout proceeds as anticipated, XRP may rise to new heights or surpass its previous all-time high. At the time of writing, the price of XRP is $0.78.
However, the price of cryptocurrency has dropped marginally in recent days, falling 4.37% in the past 24 hours and 2.38% in the previous seven. Despite these recent losses, XRP is still holding onto a notable gain of 57.09% over the past month. This upward trend suggests that there is still strong demand and interest in the digital asset, which raises the prospect of an impending price explosion.
Chances Of An XRP Breakout Explained, Bullish Trend Eminent
The most recent consolidation is preparing the way for a major breakout. The widespread use of XRP in the banking industry and its usefulness in international trade have been linked as the two factors that have sparked fresh interest in the currency. Investor confidence has also increased due to regulatory clarity about XRP's status, which has added to the bullish attitude.
The outlook for XRP appears promising as the cryptocurrency market develops and attracts more institutional investors. Traders and investors are debating the possibility of a $6 price objective, and many are intently observing the cryptocurrency's price changes.
According to the latest technical research, XRP's current breakout pattern may result in a major upward movement with the potential to hit new all-time highs. Also, earlier today, the price of XRP increased by a while 100% amid a slight plunge in the price. XRP has continued to trade very close to the present target.
Analysis from CryptoPedia's Sohrab Khawas said that the coin currently displays a huge bullish potential, which would be short-term and is expected to push the coin to a $1 price mark for the first time. Meanwhile, as of the time of writing, the price of XRP is $0.7835, falling slightly by 1.20%. The market capitalization decreased slightly by 1.20% after closing at $41,110,735,859 in the last 24 hours.