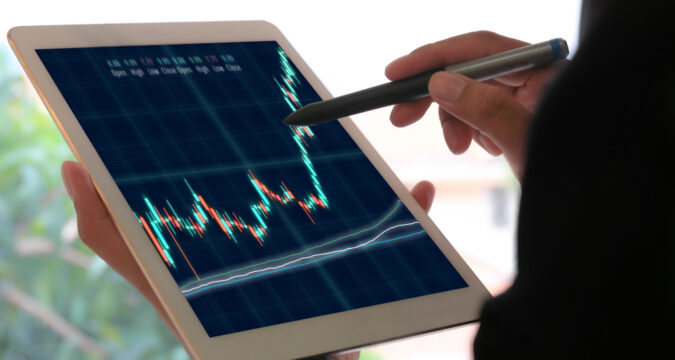 Following a significant bullish momentum in the cryptocurrency market, Ethereum, the second-largest cryptocurrency in the world by market capitalization, has risen past the $1,900 mark. The examination of Ethereum's price reveals that just yesterday, it fluctuated widely between $1,800 and $1,900. According to CoinMarketCap, Ethereum's market value increased to $234 billion, or 7.21% yesterday.
Following a recent downturn in the cryptocurrency market, wherein the value of Bitcoin and other cryptocurrencies fell noticeably, Ethereum's price has recently risen. Since the ETH/USD pair was able to break above $1,900 and is currently trading at a high, the cryptocurrency market is currently experiencing a strong bullish trend.
Ethereum is driving the uptrend in the cryptocurrency industry, as seen by its $11.4 billion in trading volume and 19.1% market share. Analysts attribute the recent steady increase in the price of Ethereum to several causes, including the growing institutional investor adoption of Ethereum and the rise of decentralized finance (DeFi) applications.
It was gathered that because of Ethereum's smart contract features, which enable the development of decentralized applications and programmable money, institutional investors are turning to it more frequently. Due to the increase in demand, Ethereum's price has increased as a result.
The Overall Performance, And The Future ETH's Prospects
The rise in the price of Ethereum has also been influenced by its expanding use of it in DeFi applications. Ethereum is the most popular cryptocurrency in the DeFi ecosystem, and DeFi platforms enable users to borrow, lend, and exchange cryptocurrencies without the involvement of middlemen.
Ethereum's price has increased significantly recently, but this has also raised questions about how long the boom will last. As investors take profits and the market responds to the recent rise in demand, several analysts have cautioned that the present market circumstances could result in a drop in the price of Ethereum.
Despite these worries, the overall outlook for the cryptocurrency sector is favorable, with many investors optimistic about Ethereum's and other cryptocurrencies' long-term potential. Ethereum's recent rise above $1,900 is evidence of the cryptocurrency's rising demand, which is being fuelled by institutional investors' increased use of Ethereum and its expanding use in DeFi applications.
The overall sentiment in the cryptocurrency market is bullish, and many investors are optimistic about the long-term prospects of Ethereum and other cryptocurrencies, despite doubts about the rally's viability. Meanwhile, the Ethereum market capitalization (as of the time of writing) has increased to $234 billion, with a total trading volume of $11.4 billion, gaining 7.21% in 24 hours.
The cryptocurrency market dominance of Ethereum is currently presented at 19.1%, rate experts believe is a good omen for an impending bullish trend. As of the time of writing, 20-EMA is indicating every sign of bullish tendency, because it has managed to cross the 50-EMA in 24 hours, and heading higher.