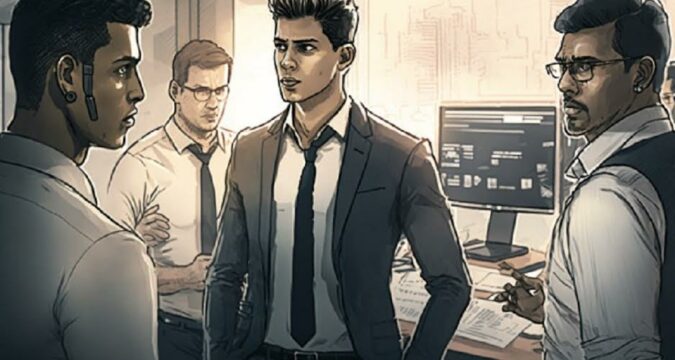 Brian Armstrong, the CEO of Coinbase, has questioned the recent warning issued by the US Securities and Exchange Commission (SEC) regarding regulating cryptocurrencies. In Armstrong's opinion, the warning is "not good for America and may ultimately impede technological advancement and economic expansion."
The SEC recently released a statement about the regulation of cryptocurrencies and initial coin offerings (ICOs), to which Armstrong has responded, the SEC stated that some cryptocurrencies and initial coin offerings (ICOs) might be treated as securities and be governed by federal securities regulations.
Many people in the cryptocurrency community worry that more regulation could stifle innovation and impede the industry's expansion. These doubts were shared by Armstrong, who claimed that the SEC's caution could deter business owners and startups from pursuing Bitcoin initiatives.
Despite these worries, the SEC has continued its crackdown on alleged securities law violations in the cryptocurrency sector. This year, the SEC has taken enforcement actions against several well-known crypto companies.
These companies include Kraken, the second-largest cryptocurrency exchange in the country, which recently settled with the SEC for $30 million over claims that it marketed the sale of unregistered securities through its cryptocurrency staking program. BitConnect, LBRY, and Coinschedule are among the many companies that have been the target of SEC enforcement actions this year.
Implication Of SEC's Warning To America's Cryptocurrency Industry Future
Even with Coinbase CEO's warnings, SEC has cautioned investors about the dangers of investing in cryptocurrencies. According to a statement in the SEC warnings, investors should be mindful of the possibility of fraud and market manipulation inside the cryptocurrency business.
These cautions notwithstanding, cryptocurrencies are becoming more and more likened. One of the biggest cryptocurrency exchanges in the world, Coinbase, has seen its share price increase by more than 53% since the beginning of the month. However, since the company's IPO in April 2021, the share price has fallen by 82%.
The future of cryptocurrency regulation in the US is still in the air, and many in the sector are pressing for regulators to issue clear guidelines. Increased regulation, according to stakeholders, could benefit the industry by bringing more legitimacy and clarity.
Meanwhile, it was gathered that many people in the cryptocurrency community are still pushing for the sector's innovation and expansion in the interim. The popularity of cryptocurrencies is growing despite the SEC's warnings and enforcement measures, and many people think that technology can fundamentally alter how we think about money and finance.
Many people in the sector are worried due to the SEC's most recent warning on regulating cryptocurrencies. While some contend that more regulation could stifle innovation and hinder growth, clear regulations from authorities could increase the sector's credibility. The sector's future is still unclear, but there is still much room for innovation and expansion as the discussion over Bitcoin regulation rages.