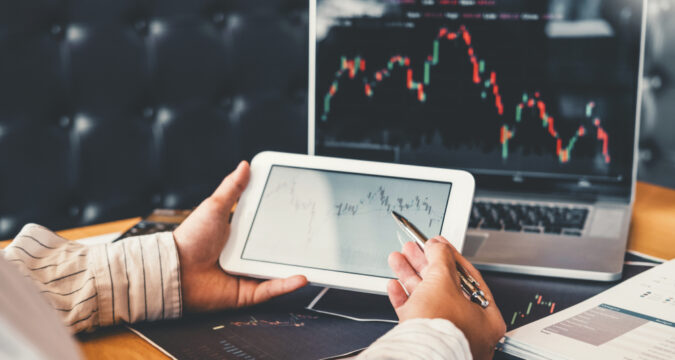 As the blockchain market grows, the necessity to interconnect individual networks to interoperate with others increases. With that, Polkadot promises to facilitate cross-blockchain transfers.
DOT appears to outperform even BTC since 2021 started, with almost 500% ROI. The magnified profits attracted investors globally, prompting PrimeXBT to list Polkadot and other six alternative coins. Here are the details about the new tokens accessible by PrimeXBT users
PrimeXBT Lists Seven News Altcoins
PrimeXBT revealed new crypto tokens, including Polkadot, XRP, Chainlink, Uniswap, Dogecoin, Cardano, and Solana. That comes as the crypto platform attempt to fulfill its ongoing plans to supply customers with versatile services for portfolio diversification. Moreover, PrimeXBT had partnered with Covesting to tap into innovation, adding new compelling features.
Users can trade XRP, LINK, UNI, DOGE, ADA, SOL, and DOT alongside USDC, USDT, ETH, and BTC-based margin crypto accounts, with leverage of up to 1:20. However, Covesting manager accounts will follow a maximum of 1:10 for increased user safety as these alts are volatile.  However, the volatility has proven profitable for followers and strategy managers.
These alternative tokens gained traction from the crypto community due to their volatility. Moreover, the assets boast some fascinating new technologies not seen in the crypto market.
Besides its best tokenomics nature, Polkadot focuses on innovation, scalability, and security. Also, the token's growth receives support from its ease of use by developers. They can use the Substrate framework to create customized blockchains.
Polkadot's network seems to evolve constantly, supports updates without hard forks. With that, implementing critical updates and bug fixes that strengthen future performance becomes seamless. Sophisticated governance allows asset holders to vote, ensuring that any network upgrades prioritize users' desires.
Trade DOT with PrimeXBT as Momentum Picks Up
With the many fundamental supporting Polkadot and the asset starting its interoperability journey, DOT's value might continue to surge as the asset's discovery attitude rages. That would allow traders to interact with DOTBTC and DOTUSD via PrimeXBT, an award-winning trading platform.
If Polkadot starts to plunge, investors might use the trend to opt for shorts utilizing the same pair. Only PrimeXBT guarantee this flexibility.
You can share this article with other cryptocurrency enthusiasts.