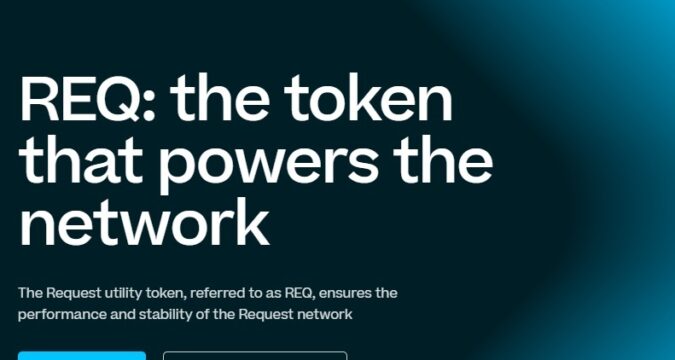 Request Network, an on-chain invoicing platform, has its ETH-based token, REQ, riding upside waves amid Coinbase listing.
REQ, a governing token by Request Network, a payment platform, increased by 314% over the past week. With such a meteoric rise, the altcoin trades at $0.27 while publishing these updates.
Request Network has allowed users to fulfill, receive and send invoices on decentralized platforms since its inception in 2017. Businesses that accept crypto payments can use automated platforms when invoicing clients. That is similar to how corporations in the no-cryptocurrency sectors work.
REQ, its utility asset, powers the network. The token has been through a series of listing processes – starting from DeFi protocols such as Uniswap to Coinbase. Such developments appear to attract pessimistic investors.
Analysts discovered the sudden price surge by REQ token relates to its Coinbase listing yesterday. Keep in mind that Coinbase is a renowned cryptocurrency exchange platform. Moreover, digital coins have seen price spikes after listing on this exchange. Crypto experts refer to the idea as the "Coinbase Effect."
Market players noted the effect first in 2017 after Litecoin and Bitcoin Cash surged double prices following Coinbase listing. However, the notion becomes useless when the exchange list crypto during bearishness. You probably remember how Dogecoin remained calm even after listing some two months ago.
Though REQ lost 20% over the past 24 hours, a massive plunge following the listing – probably a 'buy rumors, sell the news scenario. However, REQ has had its price 442% high since last month.
REQ's maximum supply lies at 999,983,984. Moreover, the token burns tokens when used to accomplish e-invoicing services. The platform charges about 10 cents for payments and burns equal REQ to decrease the total coins in circulation.
Meanwhile, Coinbase added QUICK, QuickSwap's token yesterday. The altcoin is 21% high since yesterday and 144% higher over the past week. That way, QUICK trades at $826 as its market capitalization stands at $299 million.
On the other news, Bitcoin sees positive vibes as it touches the $48K mark. Enough market momentum is essential to ensure that the cryptos rally higher.
Comment your thoughts below.