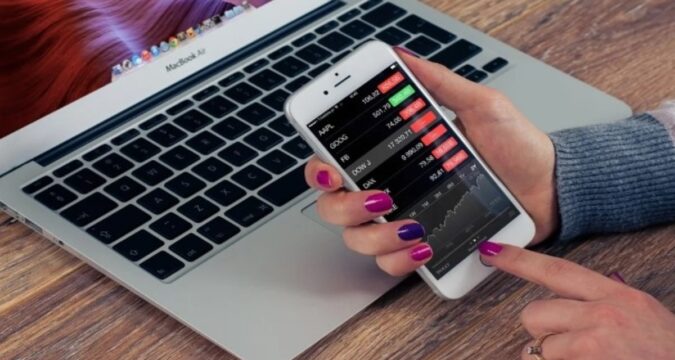 The bonds yield rally is a boost for investors. Thus, they may be interested in value stocks again. Hence, these value stocks might receive a new boost since they've had a strong run earlier in the year before the slump recently.
S&P Index Analysis
The S&P 500 value stock index is up by about 6% compared to last month. It has outperformed NASDAQ stocks by over 1% as it continues its rally, stretching to over ten days now. The S&P value stock index is heavily weighted in cyclically sensitive shares such as energy firms and financials. Even though this index stalled for a couple of months this year, it's still up by 19%.
This action may be the beginning of a temporary comeback for what is commonly known as the reflation trade. This kind of trade is a bet on rallying economic growth, which these value stocks (and even treasury yields) started displaying towards the end of last year.
There has also been a rise in yields. The yield on the standard 1-decade us treasury has been rising for over a week and is now up by 21 basis points before declining slightly by about 1.40% yesterday. These yields are important because their movement is often inversely proportional to prices.
Analysts' Predictions
A top analyst with Janus Henderson investors, Matt Peron, opined that value stocks could be likened to a coiled spring and they are still capable of making a new run over the remaining course of the year. Peron further said that all metrics show a decrease in COVID-19 related cases in Europe and the US. Hence, it is unlikely that the lockdowns period required last year will be required this year.
Also, most investors agree that growth in the US will keep getting stronger even though it may not reach peak levels as it was in the second quarter. An Oxford Economics department analysis forecasts a 6.2% growth for the remainder of this year and 4.9% for next year. If these figures are true, they will be the strongest annual growth for over ten years. 
Top strategist at Wells' Fargo, Sameer Samana, also said, "this is the highest growth rate we are seeing in recent times. Hence, we believe that a peak growth rate will cause value stocks to keep outperforming." Strategists from the financial firm, JPMorgan, agree with their colleagues, saying the S&P 500 value index is "preparing for a breakout." 
Earlier in the week, trust advisory services revealed that it expects a positive outlook for value stocks in the next year since the economy is getting stronger while earning trends remain weak for Tech companies in comparison to the broad market.
The S&P 500 value index has surged by 2.5% compared to a 0.6% increase for yields which reached a decade low this past week. The value stock rally follows last week's data which indicated a possible rise in inflation. However, investors are also considering the effect of a symposium by the Federal Reserve's Jackson Hole, which will occur by this month-end.
Another important factor for investors consideration is the apex bank's policy meeting next month. Highlights of the meeting will give an idea of when the fed will start a taper of its stimulus package through which it has been assisting asset prices.