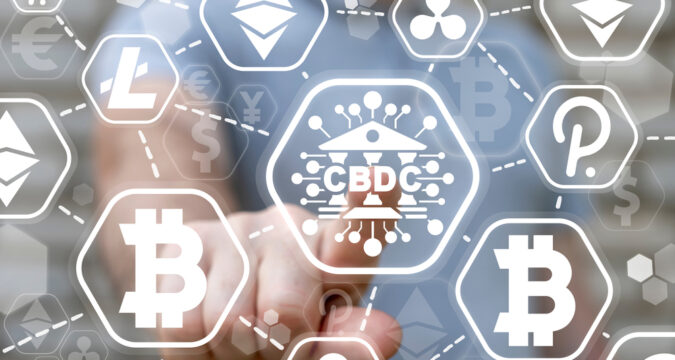 According to new research, payments involving central bank digital currency (CBDC) is expected to double by 2030 and reach $213 billion yearly. The researchers noted that a whopping 92% of the net value of CBDC transactions would occur locally.
CBDC Trade Volume To Hit $213B Annually
The research and marketing intelligence platform Juniper Research recently published its report on CBDC's future transaction volume. Per the study, payments via CBDC are expected to reach $213 billion by 2030, a jump of $100 million from this year.
Additionally, the firm noted that the rapid rise of more than 260,000% shows what to expect from the early stage of CBDC, which is currently limited to pilot testing. The study stressed that government would drive CBDC adoption by leveraging the technology to increase financial inclusion controlling the digital payment ecosystem.
"CBDC is expected to boost access to digital financial services, especially in developing economies with much higher mobile penetration than actual banking coverage." The research detailed that by 2030, domestic transactions will account for 92% of the total value of all CBDC payments.
It added that this reflects a shift from close to 100% in the current pilot testing phases as of 2023. Meanwhile, the main focus of CBDC is to facilitate domestic payments following its issuance by central banks.
Cross-border CBDC will become mainstream after successfully adopting the payment solution to address local transactions. The research added that this could only be possible as systems are established and collaboration between countries is made concerning CBDC use.
For the current market, the researchers explained that the lack of commercial product development for CBDC is a limiting factor, and only a few well-defined platforms are available for central banks to leverage. The Atlantic Council CBDC tracker shows that 114 countries are exploring CBDC technology, while 11 jurisdictions have already launched their digital currency.
SWIFT Plans More CBDC Tests
After completing its latest project, the digital banking network SWIFT seeks to connect the world's CBDC. According to the company's recent statement, the testing phase of the CBDC project involves banks from France, the UK, and Italy, as well as some central banks.
Additionally, the project is expected to move into the second testing phase to evaluate applications like finance transactions and settlement. Lewis Sun, HSBC's global head of domestic and emerging payment, says the SWIFT project comes amid the growing interest in CBDC and other payment technology.
Sun added that this would introduce a faster, more affordable, and more secure cross-border digital settlement system. So far, emerging economies like Nigeria and the Bahamas have already launched a digital version of the fiat currency.
Conversely, the United Kingdom and the European Union are considering whether to develop theirs. Furthermore, global financial bodies like the International Monetary Fund (IMF) and the Bank for International Settlement (BIS) are clamoring for regulators to cooperate as financial watchdogs seek an efficient way to make cross-border payments seamless.