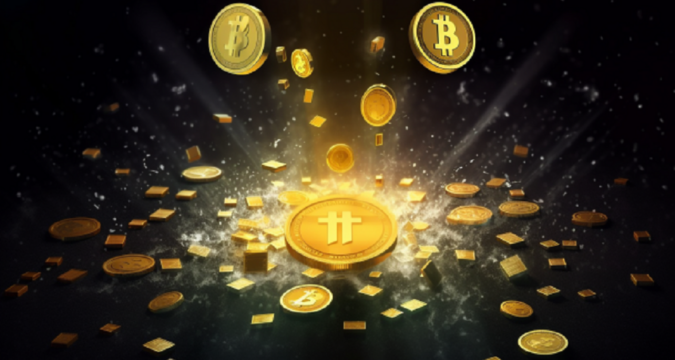 Lido Finance (LDO) and Rocket Pool (RPL) tokens have made the headlines again as the platform with the most stake in 48 hours. The report says that increased interest in Ethereum staking contributed to the spike in these coins. This development led to the increase of LDO by 10.1% during the past week, while RPL has increased by 5.7%.
The Beacon chain's Ethereum deposit contract gained 95,008 ether during the previous 48 hours, or more than $220 million at the current exchange rate. Further analysis of the activity shows that it is a pointer that investors are enthusiastic about Ethereum staking and are optimistic about the future of the digital asset.
According to data from CoinGecko, Ethereum, the second-largest asset by market capitalization, has gained 4.8% during the past week. Investigations show that the market participants have been staking a lot of Ethereum.
According to data from beaconcha.in, traders have staked $180 million in Ethereum in the first two days of June. This indicates that investors are becoming more interested in staking Ethereum to gain rewards, as there has been a large surge in demand for the virtual asset.
LSD Tokens, Coinbase, Others, Take Advantage Of The Development
According to the tracking data retrieved from NewsBTC, the positive development on Lido Finance (LDO) and Rocket Pool (RPL) also affected the impacted Liquid staking derivatives (LSD) network, leading to an increase in the value of LSD tokens. The data showed that coins like the Rocket Pool (RPL) and Lido Finance (LDO) had continuously increased in the past 24 hours, emerging as the top 3 gainers with a 10% surge.
Lido token also experienced an increased market share in its protocol, according to 37.85% of all the staked ETH on all the derivatives protocols. However, Coinbase made it to the list of second gainers, with an 11.88% market share, followed by Rocket Pool with 7.72%.
As of the time of writing, LSD tokens have reversed to green, with the pSTAKE Finance's PSTAKE rebounding around 3%, followed by StakeWise's SWISE, which had a 4% increment at almost the same period. This accelerated development has also been linked to the total Beacon Contract staked Ether which recently crossed the 23.9 million tokens mark.
This has also reflected the total value of over $45.3 billion staked on Ethereum's Proof of Stake (PoS) network. Nivesh Rustgi, a cryptocurrency analyst with Decrypt, revealed that both Lido Finance (LDO) and Rocket Pool (RPL) platforms are slowly building a wide defensive ditch around the industry, dominating 36% market share. According to Rustgi, this recent trend has posed a competitive challenge for centralized exchanges like Coinbase, which has declined from 16.4% to 14.5% since the last time Shapella was upgraded (last year).