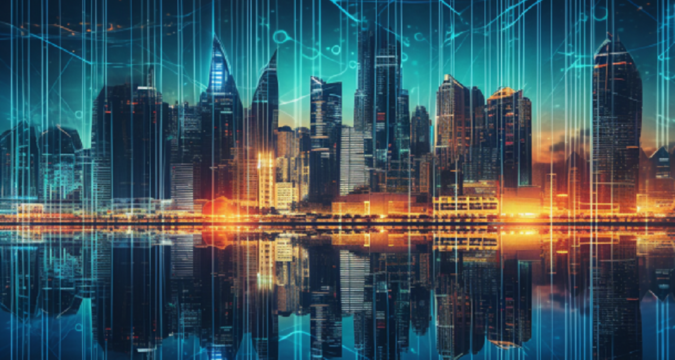 As part of efforts to ensure no money laundering is carried out using crypto or non-fungible tokens (NFTs), the central bank of the United Arab Emirates (CBUAE) is introducing new anti-money laundering guidelines for such transactions.
The new rules also include anti-terrorism financing guidance for anyone using crypto and NFTs within the region. Banks and other licensed financial institutions will be expected to verify identities on cryptocurrency, NFT, and other digital asset transactions starting July.
The new rules became necessary as more crypto companies are moving to the country because of its crypto-friendly environment. This could lead to proliferation of financial crimes that could undermine the country's financial integrity.
According to the CBUAE governor Khaled Mohamed Balama, the bank is working hard to increase the awareness of licensed financial institutions on preventing all financial crimes, and reducing the potential risks to protect the financial and monetary system and maintain its soundness and stability, in line with the Financial Action Task Force standards.
"The new guidance related to the virtual assets sector contributes to strengthening the supervisory and regulatory frameworks of the Central Bank to combat money laundering and the financing of terrorism," he said.
UAE and Crypto Innovation
The UAE has a reputation as a country interested in developing blockchain technology and all its potentials. It therefore has a regulatory framework for the crypto industry that is quite friendly, which makes it a hub for crypto companies around the world.
This status is even getting stronger since other countries like the United States don't seem to be interested in developing the crypto industry. Crypto giants like Coinbase and Gemini are already exploring ways to liase more with the UAE.
Coinbase recently went on an official visit to discuss expansion of its reach to Abu Dhabi, even though it already has a big presence in Dubai. This is clearly a strategy to reduce its presence in the US due to the unfriendly nature of local regulations, even though the exchange says it remains loyal to its home country.
Bybit, a derivatives exchange that was in Singapore has also moved its global headquarters to Dubai recently, a move that clearly shows the exchange is more comfortable with the middle-eastern city, even though Singapore is also a crypto hub.
A Timely Intervention
It is in line with this influx of crypto companies that the CBUAE is working on new rules to ensure financial crimes do no proliferate within its jurisdiction. The bank also needs to ensure that the environment is safe for both UAE citizens and those coming from outside to do business.
This is important because as crypto is good for transactions and other services, it also has the tendency to be used for the worst things.