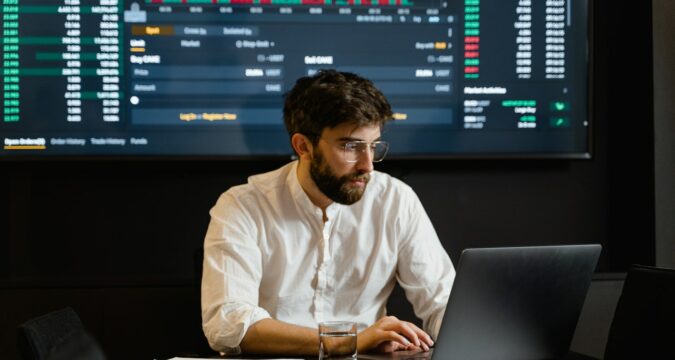 As per the latest reports, the share prices for Salesforce have experienced a 3% rise in the Wednesday, August 25, 2021 trading. Like most companies, Salesforce has experienced a rise in share prices after it shared the earnings report for the second quarter of the fiscal year.
Like the rest of the tech and software companies, Salesforce has also reported a rise in its revenue and share prices since the pandemic hit the world in early 2020.
The company has reported that in the second fiscal quarter, the company has experienced earnings of $1.48 per share. This is against the 92 cents per share estimation that was made by the analysts for the particular fiscal quarter.
For the same fiscal quarter, the analysts had estimated that the revenue would be $6.24 billion. However, the actual revenue Salesforce has generated for the particular quarter is $6.34 billion.
The information around the estimations made by the analysts was collected by the data analyzing firm known as Refinitiv.
Salesforce has revealed that compared to the same former fiscal quarter, Salesforce has recorded a 23% increase in revenues in the current fiscal quarter. Similarly, in the fiscal quarter prior to the recent one, Salesforce had observed a rise of 23% in the company's revenues.
Salesforce revealed that from its primary platform as well as the "Other" unit, the firm has managed to generate a revenue of $1.88 billion in the particular quarter. The "Other" unit managed by Salesforce reportedly includes services such as Tableau data-analytics software and MuleSoft integration software.
The company has revealed that the company has experienced a rise in the revenue by 24% compared to the same quarter of last fiscal year.
When it comes to the Service Cloud segment, Salesforce has reported that the revenue generated was $1.60 billion for the particular fiscal quarter. Even for the Service Cloud segment, Salesforce has reported 23% growth as compared to the same fiscal quarter of the former fiscal year.
Then there is the Sales Cloud product that is one of the core products offered by Salesforce. The particular product is directly used by the people in the sales sector in order to avail different kinds of business opportunities. Even for the particular product, Salesforce successfully generated $1.48 billion worth of revenue. This revenue is 15% higher than what it achieved for the same quarter in the last fiscal year.
Just like the rest of the companies from around the world, Salesforce had also closed down its offices in accordance with the COVID-19 preventive measurements. Now that the situation is getting better and under control, Salesforce has started re-opening its offices.
Furthermore, Salesforce has also acquired Slack recently, which is also bound to increase its revenue in the upcoming quarters of the fiscal year.