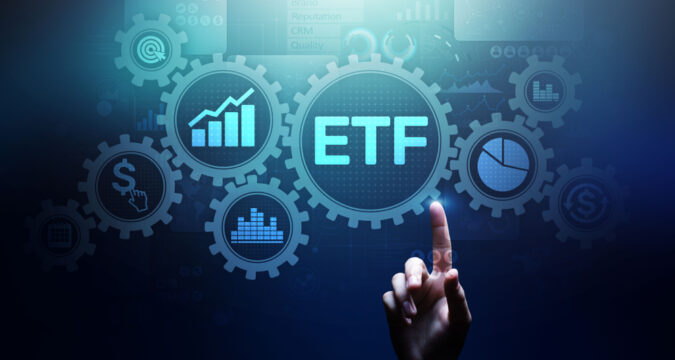 The race for a Bitcoin spot exchange traded fund (ETF) has been on for a long time, but a former BlackRock executive believes the race may soon be over.
Martin Bednall, former managing director at BlackRock – a company that has also filed a Bitcoin ETF application – and now CEO of Jacobi Asset Management said there's a high chance for the SEC to approve all pending Bitcoin ETF applications at the same time.
Speaking at the CCData Digital Asset Summit earlier this week, Bednall said "I don't think they're going to want to give anybody first mover advantage," further stating that The potential bitcoin ETF approvals will be "hugely positive" for crypto markets.
Another speaker on the panel and CEO at VanEck-owned MarketVector Indices, Steven Schoenfeld agreed with Bednall, adding that the approvals may also come sooner than he initially expected.
"Two weeks ago, I would have said [the approval is] 9 to 12 months away. But sitting here today, I'd say it's closer, 3 to 6 months," Schoenfeld said.
Schoenfeld's optimism is anchored on the fact that the SEC hasn't outrightly rejected any of the ETF applications, but has instead requested for more time to consider them.
BlackRock has High Hopes
Despite the SEC rejecting several ETF applications in the past, many new ones were filed this year, and the crypto community has never been more hopeful.
The SEC earlier this year requested for adjustments to the applications, which included the addition of a surveillance partner. This condition has been met by all the applicants, and the SEC's decision is being awaited.
However, the agency has postponed decisions on the applications for the second time this year. Top applicants include BlackRock, WisdomTree, Valkyrie Investments, Ark Invest, and VanEck.
BlackRock is one of the first time ETF applicants, and according to Bednall, the company must have gotten a hint on possible ETF approval prior to filing its application since it is "very close" to regulators.
"BlackRock is very close to the regulators around the world as well. They have a big team in their regulatory arm and talk often to the regulators. So they must be getting soundings there," Bednall said.
The Positives of an ETF Approval
The crypto space has come a long way since 2009. With Bitcoin's price hitting several new levels, crypto investors remain hopeful of a brighter future.
It is expected though, that a Bitcoin spot ETF – particularly in the U.S. – will greatly enhance the growth of Bitcoin, as well as the entire crypto industry.
One of the things a Bitcoin spot ETF is expected to achieve is boosting the confidence of institutional investors who own the big money expected to catapult the industry's growth.