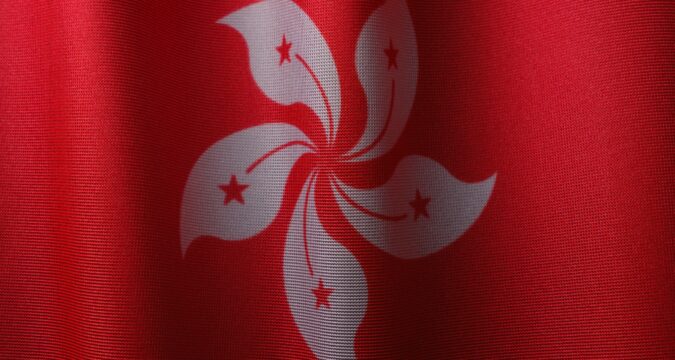 Hong Kong is in the process of establishing itself as a major crypto hub in the world, but it isn't there yet. According to Hong Kong's Secretary for Financial Services and the Treasury, Christian Hui, the Chinese administrative region has not approved the retail trading of stablecoins yet.
According to Hui, Hong Kong is yet to adopt regulation for stablecoins, which makes it illegal for retail traders to trade them. Local news outlet Ming Pao reported that Hui made the comment during an online investment committee meeting on Oct. 6.
Hui said that crypto service providers have been using stablecoins like USDT and USDC in trading pairs because of their relatively stable value derived from stable fiat currencies like the USD or gold.
He however expressed concern that some stablecoins such as TerraUSD have depegged, leading to serious losses for investors just last year. Consequently, retail trading of stablecoins will not be allowed in Hong Kong until stablecoins are fully regulated to ensure that investors are adequately protected.
Hui also mentioned the incident with JPEX as another reason why cryptocurrencies in general need to be regulated to protect investors from fraudulent firms.
The State of Stablecoin Regulation
The concerns raised by Hui about stablecoin trading are valid not just in Hong Kong, but also in other countries like the U.S. and Canada.
Since the TerraUSD incident, U.S. lawmakers have called for stablecoin regulation to prevent a repeat of such incidents in the future. The lawmakers are currently working on this regulation, and are expected to come up with guidelines on issuing stablecoins soon.
In Canada, the Canadian Securities Regulators (CSA) has released new interim rules surrounding the issuance and use of stablecoins. According to the agency, the new rules are necessary since stablecoins are critical to the growth of Canadian markets and cannot be completely banned from use at this time.
The rules were made based on feedback from participants in the Canadian cryptocurrency market, and are aimed at protecting investors in stablecoins.
This is coming after the CSA asked crypto trading platforms in the country to obtain regulatory permission to trade stablecoins or cease and desist.
Going Forward
Hong Kong is no doubt a crypto-friendly jurisdiction, and one that has the good of investors and crypto firms alike at heart.
It is clear therefore, that suspension of stablecoin trading isn't intended to hurt the industry, but rather to ensure that investors are adequately protected.
Because of the important role of stablecoins in boosting economic activities, Hong Kong may work hard to see that stablecoin regulation is achieved as soon as possible so that investors can start enjoying the use of the assets again.