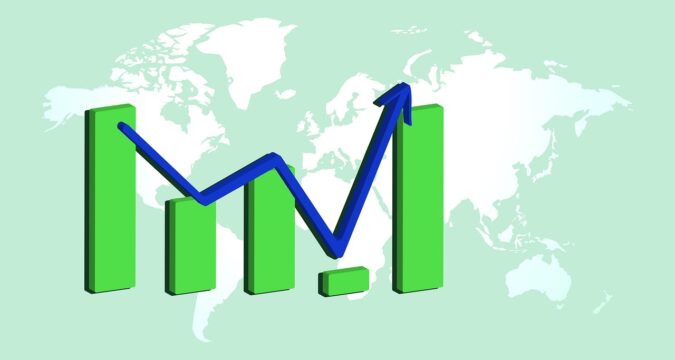 Canoo executives have made an exciting announcement for their investment community. Canoo, a fast-growing electric vehicle startup made an announcement on Tuesday that it has signed a deal with Walmart.
Canoo to Provided Walmart with 4,500 Vehicles
Canoo has confirmed that as part of the deal, they will be delivering a huge number of electric delivery vans to Walmart. To be precise, a total of 4,500 electric delivery vans will be delivered to the supermarket chain's operator.
Prior to Canoo's promising reveal, there were talks about the company's embattled situation. Despite growing at an average pace, the company was not able to grow as per expectations.
After the announcement was made, the share prices for Canoo surged by over 70%. The surge was recorded in the early morning trading sessions of the stock market.
Walmart Signed up a Definitive Agreement
According to Walmart officials, a "definitive agreement" has been signed between the executives of both companies. It has been hinted that the 4,500 deliveries would be the minimum Walmart would be looking for.
Going forward, Walmart wants to see its electric delivery van fleet rise up to 10,000. The agreement has been signed up for Lifestyle Delivery Vehicles that will be all-electric. Canoo officials have revealed that the particular van has been designed for delivery services on a local level.
Walmart Wants Fast Deliveries
Recently, Walmart has attempted to increase its online sales so it is actively moving its thousands of stores to online sales. Walmart is attempting to increase its sales through the online stores at lower rates and wants to deliver the items at a very fast rate.
It seems that now, Walmart wants to compete with its rival, Amazon in the race of gaining more ground in the online sales sector.
Walmart's E-Commerce Services
Walmart has been expanding its e-commerce business on a faster scale and InHome is also a service launched by the supermarket chain operator. The InHome service is used for purchasing fridges and other appliances online. Once they are purchased, Walmart delivers them within two hours of purchasing.
Walmart has also launched its Walmart+ service, which allows consumers to purchase grocery items online and have them delivered through the home delivery service.
Canoo is the third company Walmart has signed a deal to purchase electric vans. Prior to Canoo, Walmart signed up a deal with BrightDrop and before that, it was Ford E-Transit.
From BrightDrop, Walmart has reserved 5,000 electric vans and from Ford E-Transit, it has bought 1,100 electric vans.
This is going to be a huge deal for Canoo as the share prices for the electric car manufacturing company may continue rising in near future.