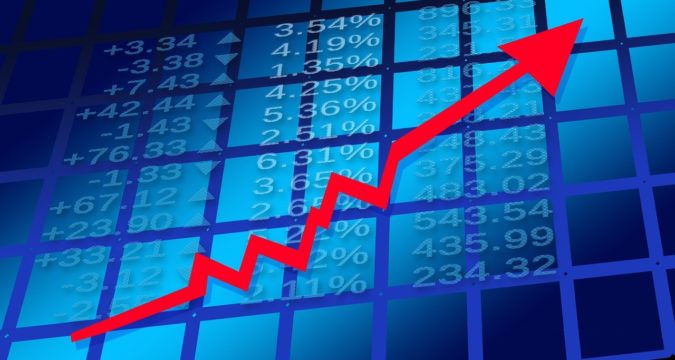 On Tuesday, European shares struggled as Chinese trade data was overshadowed by the worries relating to the coronavirus pandemic. The data highlighted a buoyant recovery, whereas the U.S. dollar finally moved away from its three-week low. There was a 0.4% decline in the Euro STOXX 600 before it trimmed losses. Markets in Paris, London, and Frankfurt also mirrored its moves. Last, it was down by 0.2%, which put it on course to end the gains made for three days straight. According to traders, markets were on edge after the announcement of Johnson & Johnson pausing their clinical trials for their COVID-19 vaccine candidate due to an unexpected illness in one of the participants. 
The introduction of a vaccine quickly is considered key by investors for a strong economic recovery. J&Js moves comes after another company, AstraZeneca, had also put a stop to the late-stage trials of their COVID-19 vaccine in September. This was also due to an unexplained illness in a participant. The autos and travel and leisure sectors suffered, losing 0.3% and 1%, respectively, after they had received heavy falls in early trading. Likewise, Wall Street was also ready to lose ground. Most of the earlier losses were recovered by S&P 500 futures, only to end up trading down 0.1%. 
The risk-off mood was in direct contrast to the earlier resilience shown for Asian markets. There was a recovery in losses after Chinese data highlighted a 9.9% increase in exports in September and a gain of 13.2% in imports in the same month, as opposed to a fall of 2.1% in August. This data indicates that Chinese exporters are finally making a recovery from the damage inflicted by the pandemic on overseas orders. Thanks to this data, there was a 0.2% gain in the MSCI's index of Asia-Pacific shares other than Japan. 
There was also a 0.3% rise in Chinese blue-chip shares, after they had dipped early in the day. However, some investors raised questions about the strength of consumer demand. Experts said that the question wasn't about the performance of China's trade, but is more about how much consumers would be willing to spend on Christmas for establishing a sense of normalcy in an otherwise stressful period. Chinese trade-related issues were also being monitored by currency traders. The Australian dollar dropped by as much as 0.6% in light of reports that Beijing was no longer taking Australian coal shipments. 
There was a 0.1% drop in the MSCI world equity index, which keeps track of shares in almost 50 countries. In the eurozone, government bond yields were near recent troughs, as the hefty supply didn't put a dent in the market that was bolstered by expectations for further easing by central banks. Investors are increasingly expecting Joe Biden to win the presidential elections next month, which would result in a big stimulus package to help the U.S. economy battered by the coronavirus. However, a Biden victory may undermine the U.S. dollar because he is expected to increase corporate tax rates.