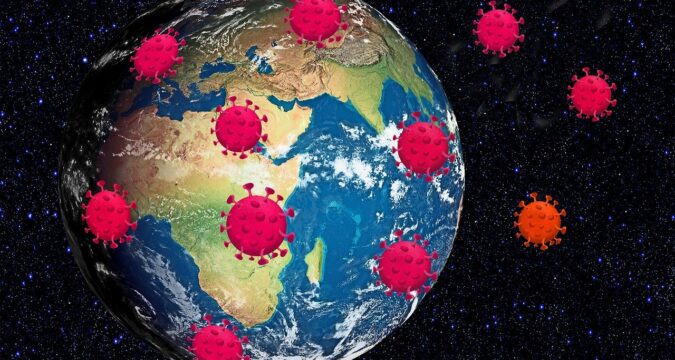 In spite of the commitment, G-7 made to donate 1 billion doses of Covid-19 vaccines many South Asian nations are still struggling. There is no precision with respect to the timeline of the donation of the vaccines. The struggling nations don't have any clarity as to how long it would take for the G-7 to fulfill its promise.
Experts say that announcement was too vague and lacked real planning as to how it is going to address the immediate needs of other nations. Nations like Sri Lanka, Nepal, and Bangladesh are still finding it difficult to inoculate their citizens while confronting the shortage of vaccines and outbreaks. These are nations that depended on vaccine donations by India and purchased from the Serum Institute of India. However, coronavirus cases then saw exponential growth in India amidst the third wave. As the country found itself reeling under the deadly third wave of infection the Indian government was forced to block those exports. This forced the Serum Institute to renege on bilateral agreements and to commit to the WHO's COVAC program.
The positivity rate in Nepal is high and incessantly increasing. Even in the small amounts of tests being conducted daily every one in three is coming back positive. Statistics reveal that less than 1% of the population of Nepal has been fully inoculated. Reportedly Nepal has received donations of Sinopharm vaccine from China but it still needs AstraZeneca doses to vaccinate those who received the first jab. Nepal has requested not only the European Union but Denmark also individually for a supply of vaccines including the AstraZeneca doses. All eyes are now on the 7 million vaccine donations earmarked for Nepal out of 25 million doses pledged by the Biden administration.
Another South Asian country that is grappling with vaccines is Sri Lanka. According to reports it had asked Japan for 600,000 AstraZeneca doses and Japan gave the country a green light for the same amount. Apart from this Sri Lanka is also dependent on China's donation of Sinopharm doses and purchased shots of Sputnik V from Russia.
As far as Bangladesh is concerned infections and deaths due to the second wave of Covid-19 cases continue to rise. Reports suggest the country is relying on its US diaspora to raise pressure on the Biden admiration for help in obtaining AstraZeneca shots. They are currently short of about 1.5 million doses for administering the second vaccine. It is already using the 1.1 million doses of Sinopharm vaccine donated by China and it is trying to get more. Along with this Bangladesh has laid down a strategy of negotiating bulk buys of Russia's Sputnik V vaccine. In Bangladesh out of a total population of 168 million only about 4.2 million people so far fully been vaccinated.