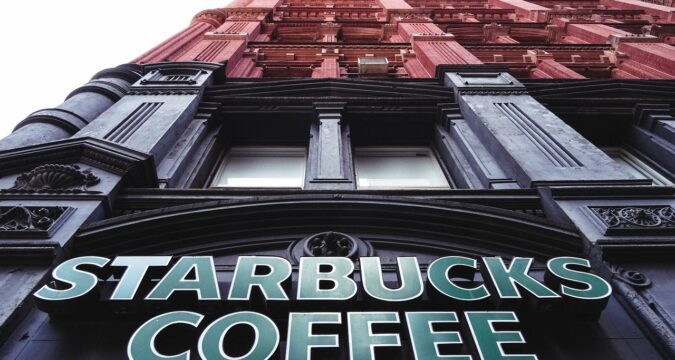 In the recent stock trading session, the share prices for Starbucks have surged at a notable rate. The coffee chain's positive stock performance was recorded after the executives posted earnings for the 2nd quarter.
Starbucks Posts a Promising Quarter
Starbucks has reported a promising quarter as it has generated earnings much higher than the estimations made by the analysts.
The executives have also posted the same for the revenue of the coffee chain. Starbucks executives have confirmed that they have witnessed a great rise in demand for their products.
Their strong earnings and revenue have been fueled by the cold coffee drinks in the United States.
No Effect on Sales despite Rising Inflation
Howard Schultz, the interim CEO at Starbucks commented on the recent performance of the coffee chain. He talked about the overall market situation that has been largely impacted by the rising inflation rates.
Despite the rising inflation rates, Schultz stated that the customers have shown no compromise in buying cold coffee drinks. This means that so far, their business is resilient against the rising inflation rates. The customers have been buying coffee drinks at the same rate they did prior to the inflation rise.
This is quite surprising that the customers have made it clear that they are not willing to trade down the consumption of coffee drinks despite the inflation surge.
Major Food Chains Impacted by Rising Inflation Rates
Even some of the largest food chains in the United States such as Chipotle Mexican Grill and McDonald's have been impacted by the rising inflation rates. Both the food chains have recorded a tremendous dip in their sales.
According to the market analysis, consumers with low incomes have stopped visiting their favorite food chains at the same rate they did prior to the inflation rise. This is because of the higher grocery bills and the higher gas prices that have not left people with much money left to spend at food chains.
However, Starbucks has managed to survive these difficult times and it is still doing so. As per Schultz, it is the pricing power of the coffee chain as well as the loyalty of their customers saving them from facing any losses.
Starbucks' Share Price Rise and Earnings Data
It was the posting of promising earnings that earned Starbucks' shares an advantage of observing an over 1% surge in the stock market.
For the second quarter, Starbucks reported it generated earnings worth 84 cents per share versus the expectations of 75 cents per share.
The revenue Starbucks generated in the 2nd quarter was worth $8.15 billion versus the $8.11 billion estimation made by the analysts.