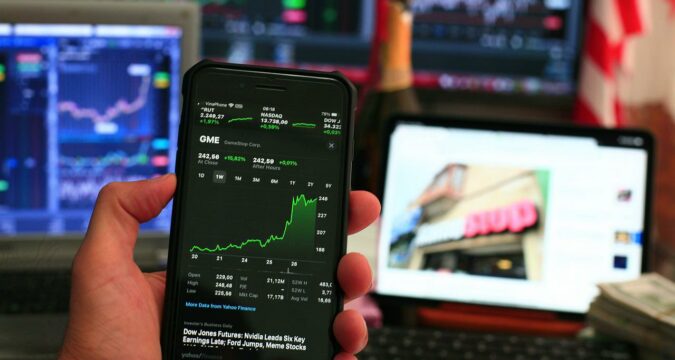 The share prices for PayPal have experienced a significant jump, which is due to the promising earnings results the company's executives shared on Tuesday.
PayPal Shares Jumped 13%
The share prices for PayPal surged 13% in the Tuesday stock trading session. The share prices for the online payment services firm rose after its executives posted the earnings generated in the 2nd quarter of 2022.
The company posted that its earnings were stronger than expected in the second quarter of 2022. The company also made a huge announcement in regards to an information-sharing agreement.
The online payment services company revealed that they have formed a particular agreement with Elliot Management, which is for value creation.
Jesse Cohn's Statement on the Agreement
Jess Cohn, the Elliot managing partner stated that they have a strong belief in PayPal's value proposition. Elliot Management is currently the largest investor in PayPal. The particular firm has reportedly invested $2 billion in PayPal.
Cohn also praised the market presence and operational prowess of PayPal in the online payments sector. As per Cohn, the footprint of PayPal in the payments businesses is industry-leading and unmatched. With the services the platform has been offering, it has the right to lead the sector in a long term.
PayPal has been spreading its footprint all over the payments sector.
Earnings Shared by PayPal
The earnings data posted by PayPal in the 2nd quarter of 2022 were strong and much better than the estimations made by the analysts.
The earnings posted by PayPal for the second quarter of 2022 were 93 cents per share. Whereas, the Refinitiv analysts predicted the earnings would be 86 cents per share.
The revenue PayPal posted for the second quarter of 2022 was $6.81 billion. The revenue estimation made by the Refinitiv analysts was $6.79 billion.
PayPal reported that the year-over-year revenue growth it recorded was 9%. The net loss PayPal suffered in that particular quarter was $341 million. Compared to the net loss, they had generated a $1.18 billion profit in the same quarter last year.
PayPal reported that in the second quarter, the total number of active users they recorded on their platform was 429 million. The payment services platform revealed that on a year-over-year comparison, its active user base has risen more than 6%. However, the consensus the analysts had shared was 432.8 million active users for the same quarter.
PayPal has announced that in the running year, it is going to attempt and reduce its costs by $900 million. The company has announced that it is going to try and reduce its overall costs by $1.3 billion for the year 2023.