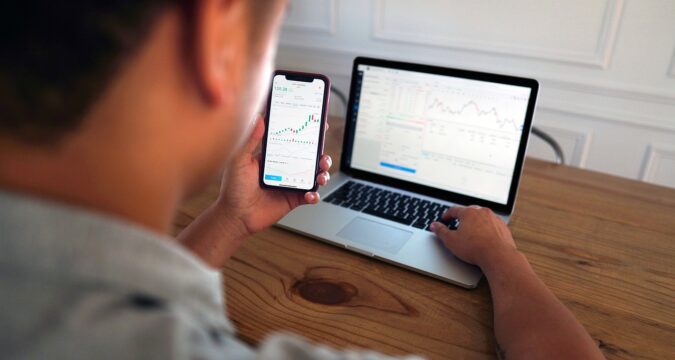 The recent trading session proved to be quite fortunate for Starbucks as it saw the share prices for the coffee chain surge a bit.
A jump was recorded in the share prices of Starbucks as it revealed the third quarter earnings. The officials at Starbucks reported earnings that were stronger than the estimations of the analysts.
The reason behind Strong Earnings
The officials at Starbucks posted earnings for the third quarter of 2022. They revealed that the earnings were due to the increasing demand for their pricey drinks.
The executives revealed that they have witnessed a significant rise in demand for the Pumpkin Spice Lattes and iced coffee drinks.
These are the pricey beverages Starbucks has been offering and they seem to be bringing in big bucks.
Improved Traffic
The officials also revealed that in the third quarter, they recorded a significant rise in traffic in the United States.
People are regularly visiting the branches all over the United States and for the first time since 2019, their business has bounced back to the old times.
Like the rest of the businesses, Starbucks also took a huge hit to its business as it faced a huge downtrend due to the pandemic. The downfall started in the year 2020 and extended to the end of 2021.
Starbucks has revealed that although the prices of the beverages have continued rising throughout the year, their footfall has continued rising.
As of now, they have reached 95% of the footfall they had recorded before the pandemic. It is also very promising that their daily store traffic has risen significantly in the month of September.
One of the major reasons the influx surged in the month of September was due to the promotions they launched for the fall season.
Earnings Posted by Starbucks
For the third quarter, Starbucks reported that its earnings were stronger than the estimations set by the Refinitiv analysts.
Starbucks has revealed that it has generated earnings worth 81 cents per share while the expectations were 72 cents per share.
The expected revenue for the third quarter was $8.31 billion while the revenue they generated for the same quarter was worth $8.41 billion.
Starbucks has also revealed that its net sales have risen significantly in the third quarter. For the third quarter, their net sales rose to $8.41 billion experiencing a 3.3% rise compared to the same quarter in 2021.
When it comes to the same-store statistics, their sales have surged by 11%. This is because, on average, people have started spending more on beverages.
Compared to the past year, the prices of the beverages have surged up to 6%. Still, their sales and number of sales have continued rising.
Following the announcement, the share prices for Starbucks have risen by 2.7%.