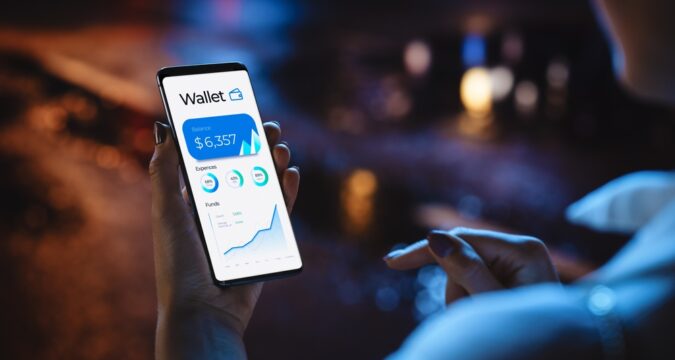 Larry Fink, the CEO of BlackRock, the US-based investment firm, recently highlighted the benefits of digital payments. The CEO noted that the asset management industry benefits from digital assets and tokenization, which is increasingly vital in the broader adoption of digital transactions.
Developments In The Crypto Space
In his annual letter to the company's chair published on March 15, Fink addressed several topics of interest to the firm last year. He highlighted the increasing interest in crypto assets, especially in the aftermath of the FTX contagion.
According to him, it is important to look beyond the hype that cryptocurrency has generated and look at the development taking place in the crypto ecosystem. He noted that the steady advancements recorded in digital payment would help expand financial inclusion in emerging markets like Africa and Latin America.
However, Fink added that developed economies like the United States are not at the same pace in digital payments innovation. As a result, this leaves the cost of transactions on the high side.
BlackRock is one of the world's largest asset managers, with nearly $8 trillion in assets under its custody.
The Asset Management Industry Approach
Fink believes that the asset management sector could see some impressive applications of blockchain technology powering digital asset innovations. The BlackRock CEO commended the tokenization of asset classes, adding that they have the potential to spur capital market efficiency, enhance value chains, and improve investors' access to financial products.
Fink also calls for comprehensive implementation of crypto regulation, adding that BlackRock will continue exploring digital assets in the coming months. The BlackRock CEO had previously commented on the risks and benefits of decentralized exchanges (DEXs).
In the aftermath of the FTX collapse, Fink stated that FTX's native token, FTT, led to the exchange's collapse because it goes against every crypto ethos. At the same time, Fink reportedly praises the underlying technology behind crypto and blockchain, calling it "revolutionary."
Last September, BlackRock launched its exchange-traded fund (ETF), offering to invest in 35 blockchain-based firms.
The BlackRock ETF
On September 27, 2022, the world's leading asset manager announced the launch of its ETF to provide European investors exposure to the blockchain industry. The company also revealed a plan to introduce a metaverse-themed ETF.
The ETF is dubbed the iShares Blockchain Technology UCITS ETF. During the announcement, the firm disclosed that 75% of all its holdings are with blockchain-related companies, with 25% of other firms supporting blockchain platforms.
Moreover, the ETF involves 35 global firms out of 50 entities with investments in fiat cash derivatives with no direct exposure to crypto. This marked the company's latest move out of a series of publicized entries into the crypto and blockchain industry.