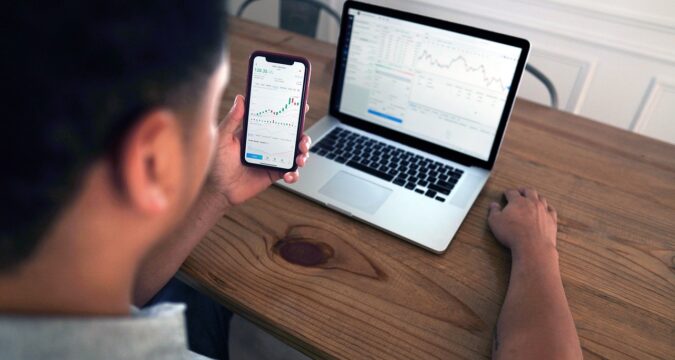 Several companies such as Coupa Software, GitLab, and more have made the biggest stock price movements. Therefore, we will go through some of them to see where these companies stand at the moment.
Coupa Software Shares Dip by 19.2%
The share prices for Coupa Software have experienced a huge plunge in premarket trading. Coupa Software's reason for the plunge is the outlook it shared for the entire year of 2022. To the investors' shock, the earnings outlook is shared for the year 2022 was much lower than the expectations set by the investors.
This is something that was not expected by the investors at all as the company had delivered a very promising performance in the recent quarter. The earnings data shared by Coupa Software for the latest quarter showed it had exceeded earnings and revenue expectations.
Coupa Software even generated a higher revenue than the one expected by the analysts for the past quarter. Despite generating the above-expectation results, Coupa Software lowered its guideline for the entire year of 2022. As a result, the share prices for Coupa Software have plummeted by 19.2% in premarket trading.
GitLab Shares Surge by 7.8%
In the premarket trading, the shares for GitLab have been pushed up by 7.8%. The share price rise was due to the company generating high earnings in the past quarter of 2021. The development operations platform revealed that for the respective quarter, it generated earnings that exceeded the profit, revenue, and earnings estimations set by the analysts.
Moreover, GitLab has also shared the earnings guidance for the rest of the year that has also been upgraded given its past performance.
Peloton Shares Soar by 11.9%
The share prices for the home fitness company have experienced a huge soar in the premarket trading. Peloton's shares have surged following an announcement made by the analysts at Bernstein. Looking at the performance of Peloton, the Bernstein analysts have upgraded the stock status for Peloton.
The data shows that they have upgraded the stock status for Peloton from "perform" to "outperform". As a result, more investors are now confident in acquiring the shares for Peloton. The existing investors are expected to increase their stake in Peloton's shares.
After updating the stock status for Peloton, the analysts at Bernstein have shared their remarks about the home fitness company. The remarks suggest that Bernstein is extremely happy with the healthy performance that has been delivered by Peloton in recent quarters.
The analysts remarked that despite experiencing a recent stock price plummet, Peloton managed to make it back among promising companies. The company changed its management in order to better handle the issues and problems that were at hand.