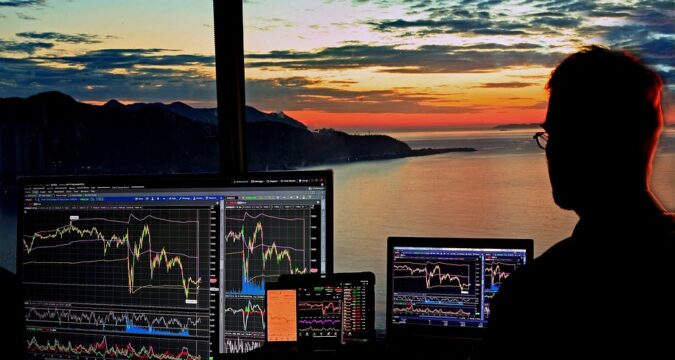 Joann Stocks Plummet 8.3%
In the premarket trading, the stock prices for Joann have dipped by 8.3%, after it reportedly shared its earnings for the fourth quarter of 2021. The crafts retailer revealed in the fourth quarter, the sales it generated were lower than the expectations set by the analysts.
Joann also revealed that another hit it took to its sales was also due to the increasing freight costs. Joann revealed that for the year 2021 alone, it recorded an increase of $60 million in the costs for freight. The increase in the freight costs was due to the supply chain disruptions and headwinds.
Wingstop Shares Plummet by 4.7%
The share prices for Wingstop have observed a dip in the premarket trading. The share price loss came after the analsyts at Piper Sandler downgraded the stock status for the restaurant chain. The reports have confirmed that the analysts at Piper Sandler have downgrade the stock status for Wingstop to "underweight".
Prior to the change, the stock status for Wingstop at Piper Sandler was at "overweight". The analysts at Piper Sandler remarked that over time, the expenses may continue rising, and they may directly impact Wingstop's earnings. At the moment, Wingstop is going through the expansion phase and it may turn out to be a very expensive thing for the restaurant chain.
Following the announcement, the investors start pulling out from their investments at Wingstop. This has led to a 4.7% slid in the share prices for Wingstop.
Rent The Runway Shares Rise by 4.2%
The analysts at Jefferies have recently made a change to the stock status of Rent The Runway. The stock status change has worked out in favor of the fashion rental company as its stock prices have surged by 4.2% in premarket trading.
The share price rise was recorded after Jefferies shared positive remarks about Rent The Runway and upgraded its stock status. Previously, the stock status for Rent The Runway at Jefferies was "neutral".
Jefferies remarked that Rent The Runway has increased its offerings at a very high rate. It is because of this particular factor that the company would continue growing bigger in the upcoming quarters.
SolarEdge Technologies Shares Dip by 3.4%
The share prices for SolarEdge Technologies have surged at a significant rate in the premarket trading. The share prices increment was observed after the analysts at the Wall Street upgraded the stock price rating of the software and solar equipment company.
The reports confirm that the stock price rating for SolarEdge Technologies has been upgraded by the Wall Street analysts to $314.60 per share. Prior to the upgradation, the stock price rating for SolarEdge Technologies was at a low of $295 per share.