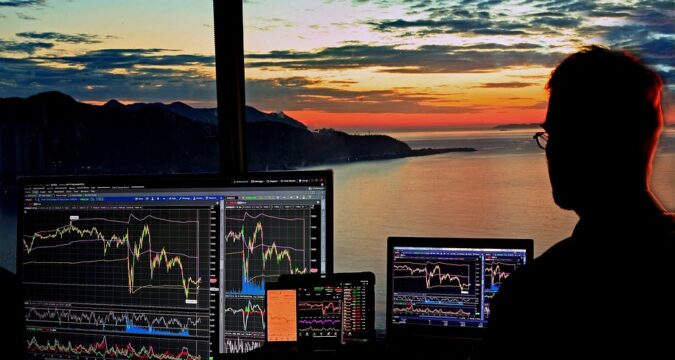 It is now time to look at the stock price movements of some of the major names in the stock markets. This way, you will have an idea whether to invest in the particular companies or not.
Palantir Stocks Surge by 1.4%
The share prices for Palantir have reportedly gone up in the premarket trading. According to the stock market report, the stocks for Palantir have moved up by 1.4%. The rise was recorded after one of the major investment banking firms made a change to their stock status.
The particular investment banking firm is Morgan Stanley and it reportedly upgraded the stock status of Palantir. The stock status for Palantir has been upgraded by Morgan Stanley analysts from "underweight" to "equal weight".
This suggests that the investment banking firm has more trust in the ability and business strategy of Palantir than it had in the past. According to the investors, Palantir placed many business and investment plans in order that was considered extremely difficult to achieve.
However, Palantir managed to overcome the obstacles and the challenges to demonstrate high performance. As a result, the analysts at Morgan Stanley now have more trust and confidence in Palantir.
NextEra Energy Observes a 5% Elevation
In the premarket trading, the stock prices for NextEra Energy have also observed a significant push. The stock market report has revealed that the stocks for NextEra Energy have reportedly surged by 5% in the premarket trading.
The rise for NextEra Energy was observed following a stock status change made by the analysts at KeyBanc. According to reports, the analysts at KeyBanc have upgraded the stock status of NextEra Energy.
The stock for NextEra Energy has been upgraded from "sector weight" to "overweight". The KeyBanc analysts have remarked on the performance and have also pointed towards the possible growth of NextEra Energy. The analysts have predicted growth for NextEra Energy given the rise in oil prices.
The analysts have predicted that amid the rise in fuel costs, it is highly likely that NextEra Energy may be able to make a rebound. This would help NextEra Energy regain its old status in the energy market.
DraftKings Stocks Plummet by 12.8%
The stock prices for DraftKings have reportedly dipped in the premarket trading and the reason behind the dip is Argus. The analysts at Argus have been closely monitoring the performance of DraftKings. Based on their recent observations, Argus analysts have concluded that the stock status for DraftKings has to be downgraded.
Therefore, the stock status for the sports betting platform has been downgraded from "buy" to "hold". Following the downgrade, the stock prices for DraftKings have been pushed down by 12.8%.
According to Argus analysts, they are not expecting much growth in the revenues being generated by DraftKings in the running year. This is because not many states would legalize sports betting or gambling in the running year.