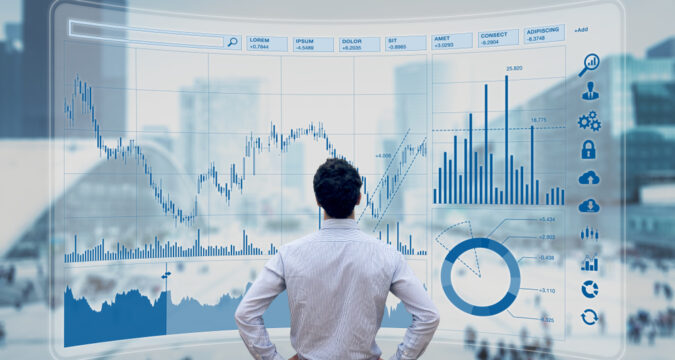 Time to look at the companies that are making the biggest stock price movements in today's stock market.
PVH Observes 15.4% Dip in Valuation
The share prices for PVH have dipped tremendously in the premarket trading. PVH has also felt the impact of the Russia-Ukraine war, due to its exposure in the European region. As of now, the stock prices for PVH have dipped by 15.4%, and they are currently trading at $69.35 per share. The market valuation for PVH has also been pushed down to $4.85 billion since the dip.
Schlumberger Stocks Grow by 8.1%
The Russian-Ukraine war crisis has been working both in positive and negative ways for the stock markets. On one side, the airline and apparel companies are facing dips in their share prices. Then there are energy companies that are observing a surge in their stock prices.
Schlumberger is also reportedly benefiting from the war between Russia and Ukraine. The share prices for the energy company surged by 8.1% in the premarket trading as the fuel prices skyrocketed.
Halliburton also Benefits from Energy Cost Spikes
The share prices for Halliburton have also surged by 6.2% in premarket trading. Similar to Schlumberger, it is the Russia-Ukraine war that has resulted in pushing the fuel prices to grow rapidly. As a result, companies such as Halliburton, Schlumberger, and Baker Hughes are observing high gains in stock prices. Baker Hughes, another major energy company has observed a 4.7% jump in its share prices in premarket trading.
Archer-Daniels-Midland Shares Grow by 1.4%
In premarket trading, the stocks for the agricultural companies have increased at a normal rate. The investors have started buying the shares for the company to push its stocks higher by 1.4% in the premarket trading.
The rise in the share prices for Archer-Daniels-Midland has been recorded following the rise in wheat prices. The rise in wheat prices is the shortage of wheat supply due to the Russia-Ukraine war. As Russia continues invading Ukraine, the supply channels for wheat remain obstructed, causing huge supply shortages.
Mastercard Experiences 5.4% Stock Price Dip
Due to the conflict between Russia-Ukraine, several international companies have stopped providing their services or operating in Russia. Being one of the major financial companies in the world, Mastercard has also announced its operations have been suspended in Russia amid the Russia-Ukraine conflict.
Another major financial company in the world is Visa has also suffered a dip in its stock prices in the premarket trading. Visa also announced the suspension of its operations in Russia and ended up facing a dip in share prices. As of now, the share prices for Visa have dipped by 4.8%.