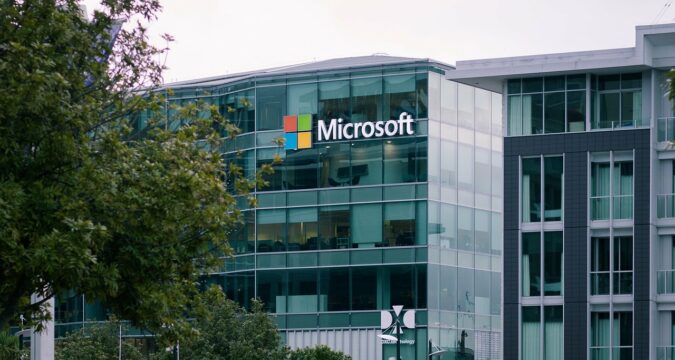 As per the latest reports, Microsoft Shares have experienced a price surge on Monday, July 26 trading. According to sources, the surge in the price of Microsoft shares was observed following a price target amendment. Reports suggest that it was Brent Thill, an analyst from Jefferies who went ahead and raised the prices for the Microsoft shares.
Brent Thill has reportedly made amendments to the price targets following the solid earning outcomes that have been observed for Microsoft. The analyst had made the necessary changes to the price targets for Microsoft on Monday, July 26, 2021.
Before the amendment, the share price target set by Brent Thill on behalf of Jefferies was $310 per share. However, Thill has gone ahead and updated the share price to $335 per unit. Ever since the pandemic hit the entire world, Microsoft has reportedly made a lot of profits and increased its revenues.
The firm has reportedly gained a lot in terms of its share prices, market capitalization, and demand since the third quarter of 2020. The rise in the company's share prices was due to the demand for products and hardware that the company manufactures.
Before the price update, the share price of Microsoft was experiencing a fall as it had experienced a 0.33% price drop. After the price drop, and at the time of premarket trading, the share prices for Microsoft were at $288.70 per unit.
However, following the price prediction update by Thill, Microsoft's share prices experienced a slight jump. When it comes to overall performance demonstrated by Microsoft in the last six months, the tech giant has experienced a 26% rise in its prices in total.
From the beginning of 2021 up until now, Microsoft has turned out to be one of the best performers in the stock trading market. When it comes to the software index, Microsoft has performed even better, showing a 30% rise in its stock prices.
Looking at the year-to-date performance of Microsoft and how its price has grown since the start of 2021, Thill has gone ahead with the necessary amendments. Following the performance in the second quarter of 2021, Microsoft has decided to proceed with upsells in order to generate more revenue/profits.
Thill has also updated different factors affecting the share prices for Microsoft in the upcoming fiscal year (2022). The major factors updated by Thill include broader aspirations, more color on recent merger acquisition, elevated expectations, and margin pressure.
Following the success story of the first two quarters of 2021, Microsoft has started increasing its acquisition rate. The company is also aiming to bring its search engine "Bingo" to the front in order to compete with Google and increase its presence online.