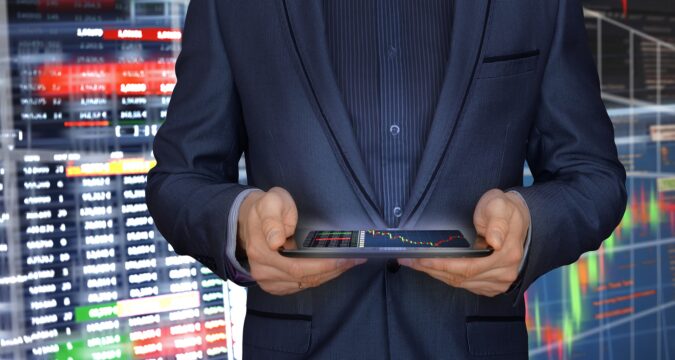 The fall in Chinese shares led to the European stocks losing ground and closing lower on Tuesday. The stocks fell as investors paid close attention to corporate earnings, unforeseen climate conditions, and the spread of viruses throughout the European continent.
The stock index of European Stocks Stoxx 600 closed with a decline of 0.5%, and technology stocks falling 1.6%. The tech sector lost the most as most industries and major exchanges suffered losses.
In Asia, Hang Seng in Hong Kong closed lower on Tuesday for the second successive session with two-day losses accumulating to greater than 8%. This was because regulatory concerns over China's private education sector and tech industries weighed on investor confidence.
In the United States, the focus of this week is the upcoming Federal Reserve meeting regarding the monetary policy. The meeting is expected to impart an in-depth understanding of the prospects for monetary stimulus and a series of corporate interests of major players.
On Tuesday the US stock market witnessed a decline for the first time in six days. The fall was in advance of big tech players like Apple, Google's Alphabet and Microsoft released their respective quarterly earnings reports.
Back in Europe, due to hot weather and strong winds, a forest fire broke out in Southern Europe on Monday. Meanwhile, in the northern part of the European continent, clean-up operations continued last week following the deadly floods in Germany and neighboring countries. The torrential rain and flooding caused catastrophic damage in Germany.
In the United Kingdom, the Bank of England's Gerhan Vlieghe suggested the central bank to avoid downscaling the financial stimulus. According to him due to inflation soaring temporarily and the continuing threat of Covid19, the central bank should avoid cutting its monetary stimulus plan.
However, on Tuesday the International Monetary Fund warned about the possibility of inflation not being temporary, prompting central banks to take preventive measures.
Earnings remain in the limelight for European investors including Dassault Systèmes, Telecom Italia, Moncler, Reckitt Benckiser, Campari, FirstGroup, and Randstad.
Due to increased software sales and extensive business development, Dassault Systèmes raised its estimate for 2021. This resulted in the company's share price rising by 1.3%.
An increase in sales in the second quarter was reported by the French Holding multinational Corporation LVMH after the bell. The increase was a result of the coronavirus restrictions that eased pressure on retail stores worldwide.
Topping  Stoxx 600 Index was England's Croda International that rose 5.6% after its strong earnings reported in the first half of the year. At the low end of the index was Germany's biotech company Morphosys that fell 9.3% for the second consecutive day. Due to the decline in demand for its core products, British company Reckitt Benckiser fell 8.4%, with missed sales estimates of the second quarter.