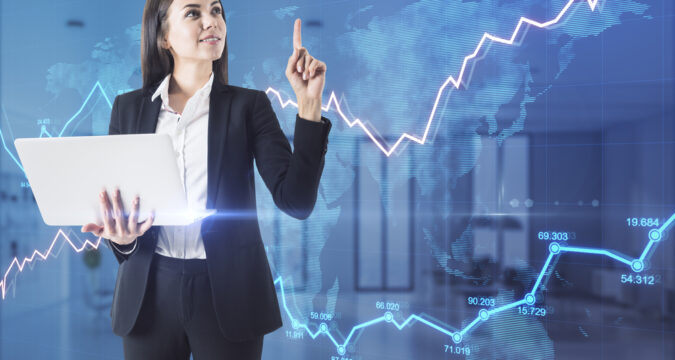 In the list of companies making stock price moves, Tenet Healthcare has experienced a significant rise. The data shows that the share prices for Tenet Healthcare have experienced over a 4% rise in premarket trading. As it is the beginning of the fourth quarter of 2021, most of the companies are sharing their earnings for the third quarter of 2021. Tenet Healthcare has done the same and it has helped it experience an increase in its share prices.
According to Tenet Healthcare, it has achieved much higher earnings than the estimations. The data shows that the earnings it generated in the third quarter of 2021 were $1.99 per share compared to the analysts' $1.02 per share consensus. The hospital operating entity has reported the same in terms of revenue generation for the third quarter of 2021. In light of its third-quarter performance, Tenet Healthcare has upgraded its outlook for the upcoming quarter.
Coming next on the list is Unilever that has reportedly observed a 1.3% increase in premarket trading. The rise in the company's share prices was observed after it shared the earnings report for the third quarter of 2021. The consumer products giant has been performing really well in the overall market and has demonstrated higher than expected results. The maker of Hellman's mayonnaise and Dove soap has revealed that to offset higher input costs, it has raised the product prices. However, Unilever has also highlighted possibilities of incoming inflation, which may come into force starting 2022.
The Canadian National Railway is expected to experience a rise in share prices. This is because the rail operator has one of the major activist investors "Elliott Management" taking too much interest in its shares. The reports suggest that Elliott Management is aiming for a substantial stake in the rail operator. The sources are claiming that at minimum, Elliot Management may go for 5% of the rail operator's total stake. For now, no movement has been recorded in the company's share prices but the share prices are expected to grow in near future.
One of the major casino operators in the entire world, Las Vegas Sands has recorded a more than a 2% drop in share prices. The drop has been caused following the operator's reporting of earnings for the recent quarter. In the report, the casino operator revealed that the losses it incurred were more than what was predicted by the analysts. On the other hand, the revenues came in lower than the estimations made by the analysts. In both cases, the company has not been able to meet the set benchmarks, thus, the downfall.
The officials at Las Vegas Sands also reported that the expected revenue for the recent quarter was $1.34 billion while the achieved revenue figures were $857 million.