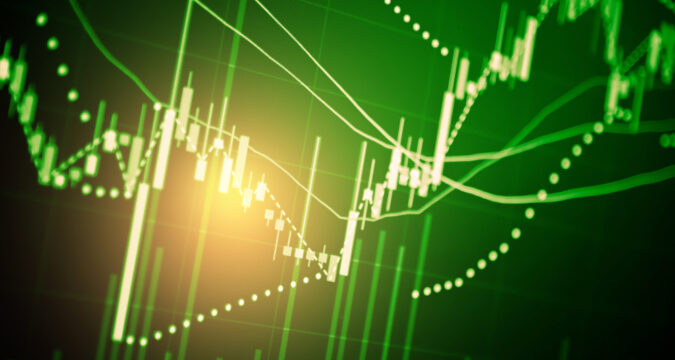 The financial market has nearly 6,500 cryptocurrencies. However, not all will guide you to financial freedom. BTC dominates the crypto world and trades at $60,000 now, while its market capitalization stands at $1 trillion. However, BTC isn't the only digital coin. Here are cryptos that might join the Bitcoin league in the future.
Bitcoin
Market Capitalization – $1 trillion
Dubbed as the mother of digital coins, BTC is a decentralized cryptocurrency created by an anonymous individual or group in 2009. Similar to other digital cryptos, BTC transactions do not involve intermediaries. Market participants can send the coin among themselves on a P2P Bitcoin platform.
Network nodes verify transactions via cryptography before being stored in Blockchains. Users can exchange BTC for other coins, services, and products. However, BTC is highly volatile as far as its real-world value is concerned.
Five years ago, Bitcoin traded near $500. Today, the leading crypto hovers at $60,000.
Market Capitalization – Over $472 billion
Ethereum is the second-largest crypto by market cap after Bitcoin. Vitalik Buterin, a programmer, introduced Ethereum in 2013. Developments started in 2014 and were crowd-funded before the ecosystem went live on 30 July 2015.
The network allows users to interact, deploying immutable and permanent Dapps. Also, DeFi applications support multiple financial services without intermediaries. ETH also allows NFTs exchange and creation. NFTs are non-interchangeable coins connected to artworks and real-world items.
Ethereum surged from $11 to around $4,000 in almost five months.
Binance Coin
Market Capitalization – $80 billion
Binance Coin (BNB) is the digital coin by Binance exchange, a leading trading platform supporting over 1.4 million crypto transactions in a second. BNB has grown since its inception in 2017. Users can utilize the token for trading, crypto payments, and travel tickets.
In 2017, BNB traded at $0.01 and now hovers at the $400 level. Changpeng Zhao, an expert developer that had introduced a high rate trading software, founded Binance. The platform served investors in China before migrating due to a crypto attack by the Chinese government.
Market Capitalization – More than $71 billion
Market players know Cardano as an early Proof-of-Stake adopter, allowing individuals to validate blocks to mine the token depending on their coins' holdings. Also, Cardano has Ethereum capabilities, enabling decentralized apps and smart contracts. Cardano's ADA hovered at $0.02 in 2017 and now trades at $2.