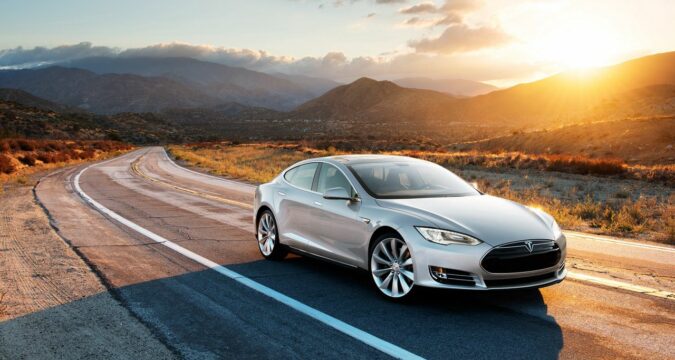 Since Tesla's first-ever electric-car production until today, the company has gained a lot of success in the electric-car manufacturing industry. As of now, Tesla is the largest electric-car manufacturing company in the world and its CEO is Elon Musk, currently the richest man in the world.
In the last year, Tesla manufactured a total of 499,550 vehicles that it delivered all across the world. It is the first electric-car manufacturing company that has produced almost half a million vehicles since the launch of the electric-car industry.
This year, Tesla is expecting to manufacture and deliver around a million units and by 2030, it plans on manufacturing/delivering around 9 million units.
Therefore, Tesla has already started taking necessary actions in order to achieve the goal of 9 million units 9 million. It is currently targeting some of the major electric-vehicle markets such as India, Pakistan, and most importantly, China.
China currently holds the seat for being the largest electric-car market in the entire world and Tesla is well-aware of it. This is the reason why Tesla has started building its empire in the Chinese car markets. It has also launched its electric-car manufacturing plant in China to meet the demands of the Chinese buyers in the country.
However, every now and then, even some of the most prominent and successful companies have to face a bit of upset. These kinds of scenarios eventually highlight the flaws in manufacturing or quality testing protocols set by the company. Therefore, the companies then know what needs to be done in order to prevent such things from happening in the future.
According to the new regulatory filing from the State Administration for Market Regulation of China, Tesla's recall has taken place even in the People's Republic of China. The report suggests that Tesla will be recalling up to 36,126 from China. The reason for the recall is the failures that have been faced with the touch-screens of Model X and Model S vehicles.
The filing report goes onto reveal that the vehicles with faulty touch-screens were manufactured between 2013 and 2018. Tesla exported these vehicles over to China after being manufactured at its manufacturing facility in Fremont, California.
When it comes to the manufacturing of the Tesla vehicles, each Tesla electric vehicle is equipped with a media control unit (MCU). These media control units (MCU) are responsible for powering the touch screen system that the drivers use to control different functions.
Some of the most used functions on the touch-screen panels include navigation, defrost, entertainment, air conditioning, and other features available in the vehicle.
The media control unit (MCU) contains a number of memory devices, technical components, and processors. It has been revealed that some Tesla MCUs have memory devices with limited write cycle. The memory devices having low memory means that the MCUs do not work well once they hit 3,000 program-erase cycles.