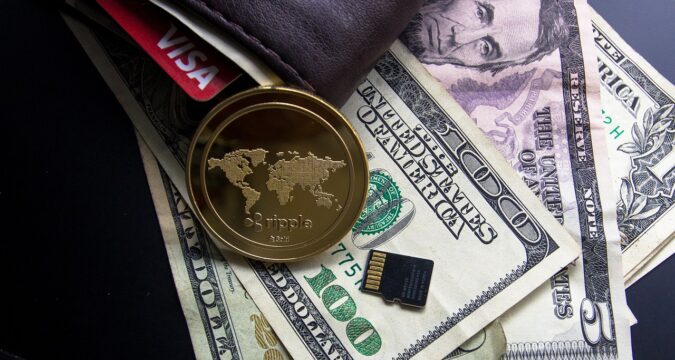 XRP is one of the hottest cryptocurrencies currently, thanks to its recent victory at the court. Analysts say the price of the token is likely to go up as more investors rush to it.
If you're one of those interested in buying it, the earlier you do so the better. When you buy the XRP, it is important to get a good wallet that you can use to hold your tokens safely. If you're having a hard time picking a wallet to use, we can help you.
In this guide, we list the best XRP wallets for you to choose from. These are the leading wallets in terms of security, safety, and every other attribute you want in a wallet. Without further waste of time, let's dive in.
Best Wallet
This is an excellent wallet for holding XRP. it is a non-custodial decentralized wallet, which means the wallet developers don't have access to your funds. Only you can access the funds, and you're also solely responsible for the wallet's security.
The wallet can be used on both iOS and Android devices, and is also accessible on desktop. It is also a multi chain wallet, meaning it supports cryptocurrencies from many different blockchains.
You can use Best Wallet to store, send, and receive XRP as well as any other supported cryptocurrency, and you can access premium features such as crypto staking and swapping within the wallet.
eToro
.eToro is known popularly as a crypto exchange, but it is a little more than that – it is also a wallet and a regulated one. The wallet is however custodial, that is they take over control and management of your XRP and other cryptocurrencies you own in the wallet.
The company holds regulatory licenses from US, UK, Australia, and Cyprus. Most of the client's assets are stored offline in cold wallets, making them safe from attackers. The wallet also uses two-factor authentication for an added layer of security.
eToro has a simple design that makes it ideal for use by beginners as well, and can be accessed on both iOS and Android devices as well as desktop. Like Best Wallet, it has an in-built staking tool that lets users stake other cryptocurrencies and practice copy trading.
Exodus
Exodus is a popular multi chain wallet for XRP and other crypto assets. It is a leading web3 wallet that keeps adding new features that make investors keep coming back to it. If you're a fan of self-custody, this is one of the wallets for you.
You can use Exodus on Android, iOS, desktop, and web browser. You can use the wallet to stake tokens and buy cryptocurrencies using fiat money. Exodus is also a wallet you can use to hold your NFT on the Ethereum blockchain.
The wallet also shows you real-time crypto prices, making it an effective tool for your portfolio management as well.
Trust Wallet
Trust Wallet is the favorite wallet for users of Binance Smart Chain (BSC), so if you like using BSC, this is for you. Considered as one of the best decentralized crypto wallets in the crypto space, it is used by over 60 million people worldwide.
The wallet has a user-friendly user interface that makes it also suitable for beginners. You can also use it to stake and swap tokens and there are no fees charged for token swap. They also don't charge for receiving or sending crypto.
You can access it on Android, iOS, and browser extensions on Chrome and Edge browsers.
Ledger Nano S Plus
Have you heard of hardware wallets before? Well, this is one of the leading ones. You can use it to safely store XRP offline, significantly boosting the security of your portfolio. To ensure high security, the wallet also requires a PIN to authorize transfers.
However unlike the other wallets on this list, it isn't free, you'll have to purchase it from a reliable source, but the security the wallet offers is worth paying for.