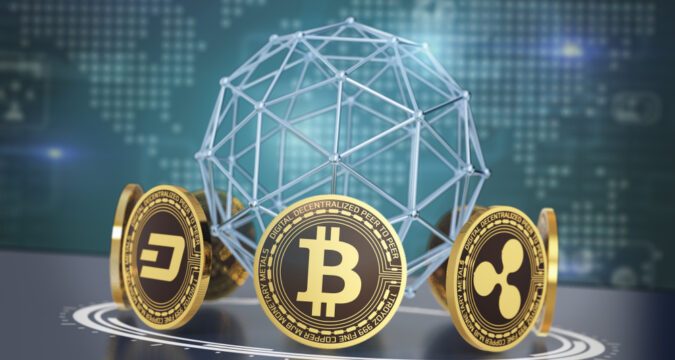 There are more than 4000 different cryptocurrencies present in the world. As an aggregate, the digital asset market has gone as high as $2 trillion, with Bitcoin accounting for more than half of this wholesome pie. Data shared by crypto data aggregator Nomics suggests that the total crypto market cap has crashed down to $1.5 trillion. In the last 24 hours, Bitcoin once again took a backward leap to land at $33K. 
On the other hand, Ethereum also broke away from its winning streak and retraced dangerously, resting at $1950. ETH hit a new ATH of $4,165 in the same month; it is retaining less than half its value at present. The crypto market was trying to recover from the 35% decline from last week when Bitcoin corrected by $10K. The additional 9% depreciation of the crypto markets caused Bitcoin and the altcoin markets to travel further downwards. 
The Altcoin Season Greeters have Turned into Mourners
Ethereum is still maintaining its rank as the second-largest cryptocurrency. However, the Binance Coin that was defending the title of 3rd largest cryptocurrency has depreciated 18% and been overtaken by ADA and DOGE. With a market cap of $39 billion and a price mark of $257, it has been demoted to the 6th position on the cryptocurrency leader board. It should be noted that Cardano and Doge have also suffered a cut down of 14% and 9%, respectively. 
These crashes have ruled out the theories of Ethereum enthroning and the start of the Altcoin season. However, many analysts claim that Bitcoin was on a steady upward trend until Tesla CEO Elon Musk retraced support from the flagship cryptocurrency. In a Tweet on May 11th, Musk told his followers that the increasing concerns about fossil fuel consumption and massive carbon footprint prompted the team to stop accepting Bitcoin as payment for Tesla products.
When Tesla added about $1.5 billion Bitcoin to its balance sheet, the world throw away the usual qualms about cryptocurrencies and pounce at the opportunity. Later on, Tesla sold away 10% of its Bitcoin reserves and eventually withdrew its endorsement it had a proportional impact on the market. More bad news came from China when three prominent financial institutes decided to comply with the 2017 ban that prevented them from dealing with customers who are crypto traders.
Another shock wave was generated when the Chinese financial body added digital assets to a regulatory watch list. According to authorities, this step was taken to mark the cryptocurrency to rank as a high-risk and volatile trade commodity. Since Chinese Bitcoin miners account for about 70% of the entire Bitcoin supply, the market felt the pressure and drove down the prices.