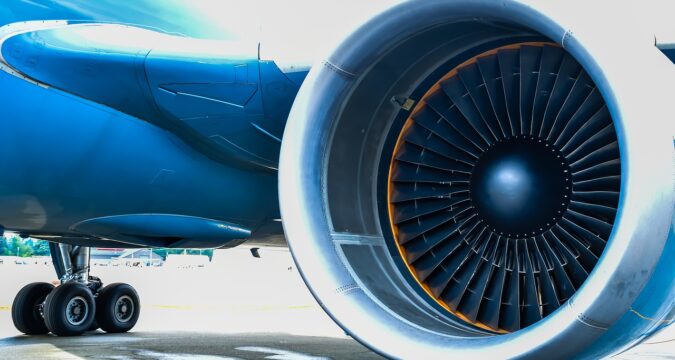 While airline from all over the world was concerned about the recent engine failure incident that took place in Denver (USA), another engine failure case has emerged. This time, however, the incident took place in Europe instead of the United States.
The problem with this incident is that it led to two people being injured from the Debris that was dropped from by a cargo plane. It has been reported that part of the cargo plane broke during flight and fell on a town that is in the Netherlands.
The authorities are currently investigating the matter and gather more information around the incident to get more clarity.
According to the reports, it was the Boeing 747 cargo plane that ended up experiencing a fire in one of the engines. As the engine caught fire, the debris from the burnt engine found its way onto the Netherlands town known as Meerssen.
The investigation team has revealed that the cargo plane had just taken off from the Maastricht airport. As per the report, the Maastricht Aachen Airport (MAA) authority and the Dutch regional safety inspector "Veiligheidsregio" are currently investigating the matter.
The investigation team has revealed that the cargo plane "Boeing 747-400 Freighter", took off from the Maastricht Aachen Airport (MAA) and its destination was New York City.
The Longtail Aviation, which is the charter airline service owning the plan has revealed that the cargo plane was supposed to make it to the JFK Airport.
The crew boarding the cargo plane reported that they started noticing a problem with the engine soon after the plane took off. Therefore, the crew started investigating the matter to find the cause of the problem. Longtail Aviation's statement has appreciated the efforts made by the cargo plane crew in order to safely land the plane.
The management has informed that after investigating the matter and getting approval from the air traffic controllers, the plane was safely landed in Belgium. The airport where the plane was landed the Liege Airport in Belgium.
Martin Amick, who is the accountable manager at Longtail Aviation also remarked on the quick thinking of the crew boarding the plane. Amick stated that it was the quick thinking and procedures followed by the crew that resulted in the plane making a safe landing.
If the crew had not followed the procedures and the safety protocols, the flight would have ended up in a huge disaster.
He also stated that they are currently in the process of investigating the matter with the UK, Belgian, Bermuda, and Dutch authorities. They want to know exactly what caused this problem and what they need to do in order to keep the citizens safe from any disasters that take place mid-air.