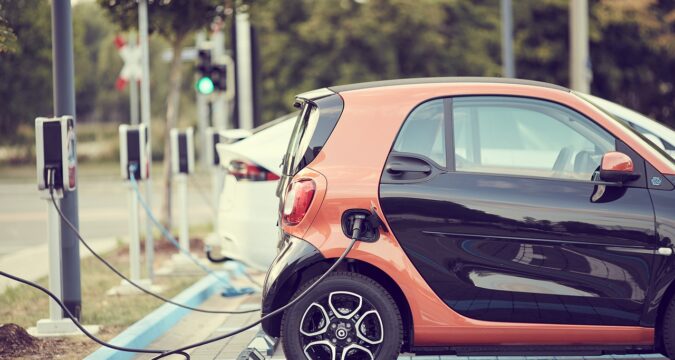 As the electric car industry continues to grow in numbers and demand, more and more startups are now being introduced in the industry. There are several companies from around the world that are currently going through public offerings in order to raise funds. The main aim of these companies is to gain enough adoption and reputation to compete with the largest electric vehicle manufacturing company "Tesla".
According to recent reports, Lucid Motors, which is also emerging as a "Luxury" electric vehicle startup has gone public. The announcement from Lucid Motors going public has been made after its merger with Churchill Capital Corp IV, which is a blank-check firm.
The merger between the two companies has been called the largest deal that has taken place between an electric car manufacturing company and a special purpose acquisition company (SPAC).
As a result of the deal between the two companies, at the time of publishing, the market capitalization of Lucid Motors is sitting at $9.17 billion. After the deal with Churchill Capital Corp IV, the company will be giving $4 billion over to Lucid Motors in cash.
As part of the cash deal, Lucid Motors will be improving the manufacturing powering of its Arizona Manufacturing Plant. The company has revealed that after the necessary changes have been made at the plant, the company will start with the production of electric vehicles.
The company has stated that it is expecting to produce more than 365,000 vehicles per year from the manufacturing plant and is planning to increase the capacity of the factory in the coming years.
Following the announcement of the merger, the company has stated that it intends to go all out and compete with Tesla. It has been revealed that the CEO of Lucid Motors, Peter Rawlinson, used to be one of the developers at Tesla. According to Rawlinson, he helped the world's largest electric car manufacturing company design and develop the Model S sedan. Rawlinson had reportedly worked at Tesla between the years 2009 and 2012.
According to the market prices, Tesla is known for selling its luxury electric car, the Model S sedan starting from a price tag of $73,990. The company goes onto provide a long range of advancements and upgrades into the Model S sedan and the prices go even higher.
CCIV is known for serving the purpose of being a shell company for many startups from different sectors. The SPAC companies provide startup companies the opportunity to go public without even going for an IPO.
The merger between CCIV and Lucid Motors has resulted in CCIV's share prices going up and experiencing a 470% increase with respect to market shares.