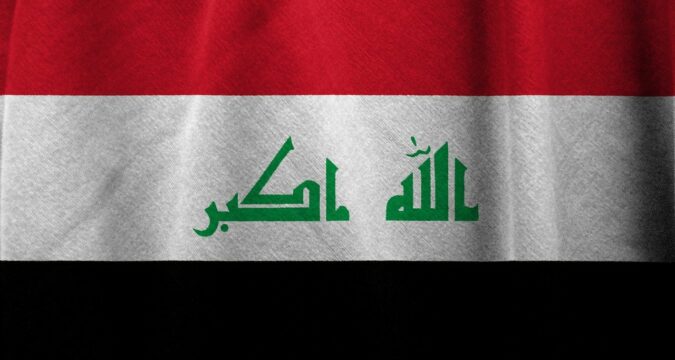 To the entire world's surprise, Pope Francis recently paid a visit to Iraq and met with one of the top Shiite Clerics. After the meeting, the Pope and the Shiite Cleric unanimously delivered a message that is considered to be very powerful. In the message, both representatives of the world's two most followed religions spoke about peace and love.
Pope Francis and Grand Ayatollah Ali al-Sistani talked about peace and coexistence in that environment. Both of them talked about the prosperity of the entire world and how big of a role both religions have to play in order for the world to become peaceful again.
The meeting between Pope Francis and Ali al-Sistani was held on Saturday, March 6, 2021. During the meeting, the Pope talked at length about the Christian minorities that have been living in the country of Iraq for a very long time.
Pope Francis requested the Shiite Cleric that the Christian community living in the country must be treated equally. Their rights must always be protected and they must be allowed to have a peaceful and prosperous life in the country.
Pope Francis stated that the Christian minority in Iraq have been going through some really tough teams and the situation is getting worse. Therefore, it is the responsibility of the government and the religious groups in the country to ensure that they are respected and treated just like the rest.
The meeting between the two representatives of Christianity and Islam was held in Najaf, which is considered to be a holy city in Iraq. The meeting between the two has become one of the most historic meetings between the top representatives of the top two religions.
The Shiite Cleric also welcomed Pope Francis and was very much open-minded when listening to what the Pope had to say. He agreed with what Pope Francis had to say about the condition and treatment of Christians in the country.
He stated that it is the religious authorities in the country that have the sole obligation of protecting the rights of the minorities in the country. He emphasized that the Christians in the country must be treated the same way like any other Muslim is treated in Iraq.
The religious authorities will have to make extensive efforts to ensure that these practices are followed all over the country. The Christians must always be treated with love, patience, kindness, and with equality.
Pope Francis remarked the words that came out of Ali al-Sistani and stated that Ali al-Sistani has turned out to be a rather surprising religious leader. He stated that Ali al-Sistani spoke boldly and conveyed his message.
He added that Ali al-Sistani has been raising his voice against all the violence that had been taking in the country for almost 2 decades.