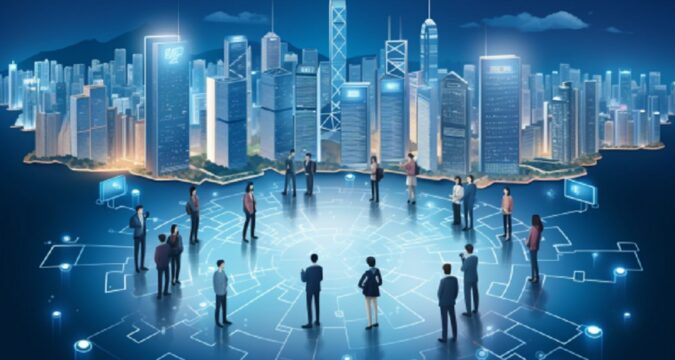 A Wells Fargo manager, Richard Thorp, made a daring prediction about the future of XRP, predicting that its price will rise to the triple digits, with estimations ranging from $100 to $500. This statement has caught the attention of both cryptocurrency traders and investors. The forecast is based on the expanding cross-border payments market, which the report projects will have a $250 trillion market value by 2027.
The paper by Thorpe focuses on the enormous development potential in the cross-border payments sector, where XRP has established itself as a preferred digital asset for facilitating quick and affordable international transactions. Thorp, the Wells Fargo manager who made this forecast, has been constantly following the changes in the bitcoin market.
A recent discovery has shown that there have been many bullish predictions since Ripple won their three-year-old court case with the SEC. Thorp, a popular XRP Influencer called XRP Capital, on his official X account, also predicted that XRP could hit $130 in 2024.
He also linked this movement to some "triangle growth pattern" on the XRP chart. Thorp also explained the supply and liquidity terms of XRP's market dynamics. Thorp also said that the 75 billion units of XRP that is already in place will not be enough for the company to effectively recapture 10% of the cryptocurrency market.
Thorp Reference BoE Report Predicts XRP Price At $100/$500
Thorp has provided reasons for her predictions, referencing the Bank of England (BoE)'s report on "Cross Boarder Payments." Thorp has also argued that the future of XRP hitting $500 will result from a large market atmosphere. According to Thorp, the price of XRP will likely fluctuate between $100 and $500 due to market forces, adoption, and technological developments.
While speaking to journalists at the Bitcoin World platform, Thorp said that the possibility of XRP hitting $500 depends on whether it reaches $100 at a supply of 50 billion, with a Liquidity Strength (LS) of $5 trillion. And for the XRP to reach $500, the LS is expected to hover around $25 trillion. Thorp didn't provide a valid timeline for this price increase, but it's expected to happen in 2027.
Recall that this is only one Thorpe is making such a prediction. On June 30th this year, Thorp had predicted XRP's significant increase, envisioning a 14,185%-71,328% upward movement from its previous $0.71 market price. Like the latest prediction, Thorp used a Liquidity Strength (LS) instead of the conventional XRP's chart patterns or evaluating the XRP's price utility.
Thorp, while speaking on her predictions, took into consideration factors ranging from the amount of XRP tokens in circulation, the amount of XRP tokens in total supply, the amount of XRP burnt so far, and the amount owned by different individuals, businesses, and organizations, including governments and investors.