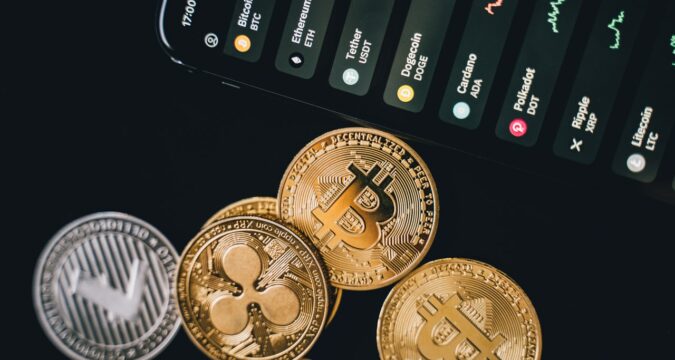 There are thousands of cryptocurrencies in the market, which often makes it tough to decipher between quick cash graphs that will not last for long and a promising project that has long-term growth potential. When you want to invest in the crypto space, you have to consider the development team, market capitalization, future price potential and market position of the cryptocurrency before deciding to invest in it. As compared to Bitcoin, altcoins are typically higher risk investments, but they are a good choice in a bull market because they can give high returns.
If you are wondering about the best cryptocurrencies to invest in 2021, you should bear in mind that these are not just currencies, but also native tokens of some of the most promising projects and startups in the financial world. Let's take a look at some of them:
Bitcoin
Known as the king of all cryptocurrencies, Bitcoin was the first one to be introduced and remains one of the most well-known ones in the market. It also has the largest market cap and is considered the most highly traded cryptocurrency, which provides investors with liquidity. When it comes to institutional and retail adoption, this cryptocurrency is the leader and most cryptocurrencies follow its price trend. This means that if it does poorly, then other altcoins also suffer.
After hitting an all-time high of $64,000 in April, Bitcoin's price has come down, which makes it the ideal time to make an investment in it. As there will ever be 21 million coins in existence, the price of the asset will continue to grow with its user base. Currently, it has an inflation rate of 1.7%, and this rates halves after every 4 years in a process referred to as Bitcoin halving.
This is the platform and currency that made smart contracts part of the crypto sphere and since its launch in 2015, Ethereum has experienced massive gains. It is just behind Bitcoin when it comes to market capitalization and is one of the most widely discussed crypto projects throughout the world. A consortium of some of the most renowned names in the world of business, such as Microsoft, JP Morgan, Chase and Intel are developing business-ready versions of the software behind Ethereum. As there is a great deal of market enthusiasm and momentum behind Ethereum, there is no reason to think that it won't climb higher in the future. Investors should certainly consider adding it to their crypto investment portfolio.
Polygon
An Ethereum sidechain, Polygon appears to be scaling decentralized finance (DeFi) at a rapid rate. The high gas fees on the Ethereum network has highlighted its struggle to upgrade to Eth 2.0. The co-founder, Vitalik Buterin, has shown his support for Layer 2 scaling solutions that handle transactions on a sidechain before submitting them to the layer 1 blockchain. This reduces the transaction fee and allows users to settle transactions in just a few seconds.
Layer 2 sidechains play a vital role when it comes to scaling Ethereum and Polygon is one of them. Assets have to be bridged to the sidechain, so people will be able to stay on it for the long-term. You can find Polygon on Gemini as well as Coinbase.
Stellar Lumens
This particular option is a lot different than the rest of its crypto competitors in a variety of ways. The goal of Stellar Lumens is to become the go-to cryptocurrency for payment purposes, so it uses technology that allows people to make inexpensive and quick transactions. The aim of the project is to enable both retail as well as institutional investors to send digital representations of all types of money. People can use the Stellar-Lumens blockchain for sending XLM, but the network also enables them to send fiat currencies and Bitcoin anywhere in the world. It is available on both Coinbase and Gemini.
If you are looking for more options, you can also explore one of Ethereum's biggest competitors i.e. Cardano, which was launched by one of Ethereum's co-founders. It is already proof-of-stake, while Ehtereum is still trying to migrate over to this consensus algorithm. Chainlink, an Ethereum token, is also a good option that's expected to rise.