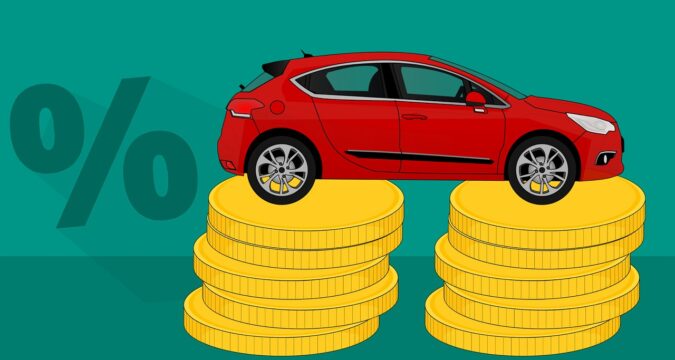 Toyota is expected to experience a significant drop in its share prices following a recall it has called for its latest SUV.
The reports suggest that Toyota recently had to recall over 2,000 bZ4X vehicles, which is an all-electric SUV launched by Toyota. The officials at the automotive giant from Japan have revealed that they have recalled the vehicles due to safety issues.
Clarification Provided by Toyota
The announcement regarding the recalling of the vehicles was made by Toyota. The officials revealed that the recalling of the SUVs is due to the wheels of bZ4X. The details also confirm that the owners of the particular SUV will be notified by the Toyota representatives.
They will be using multiple channels to communicate to the vehicle owners that their vehicles are being recalled due to the mentioned issue. Their communications would begin on June 28.
Following the announcement made by the officials, the share prices for Toyota have experienced a dip. In the stock market report from Friday, the share prices of Toyota have ended up experiencing a 0.7% dip.
The Issue with the Wheels
The company executives have revealed that the issue with the wheels involves the hub bolts. The hub bolts are placed on the wheels of the SUV and after achieving a low mileage, the hub bolts start loosening up.
They loosen up to a point where the wheels are at the risk of getting detached from the SUVs. The spokesperson stated that while driving, if the wheel gets detached, then it can make the vehicle lose control. Therefore, it has a very high chance of getting crashed into other vehicles or any other objects.
Vehicles Being Recalled from Different Zones
On the official website, Toyota has confirmed that the SUVs being recalled are the new bZ4X vehicles. These vehicles are being recalled from Asia Pacific, Europe, and North America. As confirmed earlier, Toyota is recalling approximately 2,700 vehicles that could be prone to the mentioned issue.
Even now, the concerned teams at Toyota are concerned about the cause of the problem. The officials have assured us that they are looking into the matter and are trying to get to the bottom of it.
Impact of Recent Recall on Toyota
Toyota is known throughout the world for being one of the mass manufacturers of almost all kinds of vehicles. The Japanese car-manufacturing giant has gained huge recognition all over the world making fuelled, hydrogen fuel cell, and hybrid vehicles over the years.
However, it recently stepped into the all-electric industry in order to compete with major all-electric manufacturing giants such as Volkswagen and Tesla.
Unfortunately, Toyota faced a disappointing recall problem in the very first batch it had delivered to the owners.
It is predicted that the recent recall may continue adding a negative factor to Toyota in the stock markets until the issue is fully eradicated.